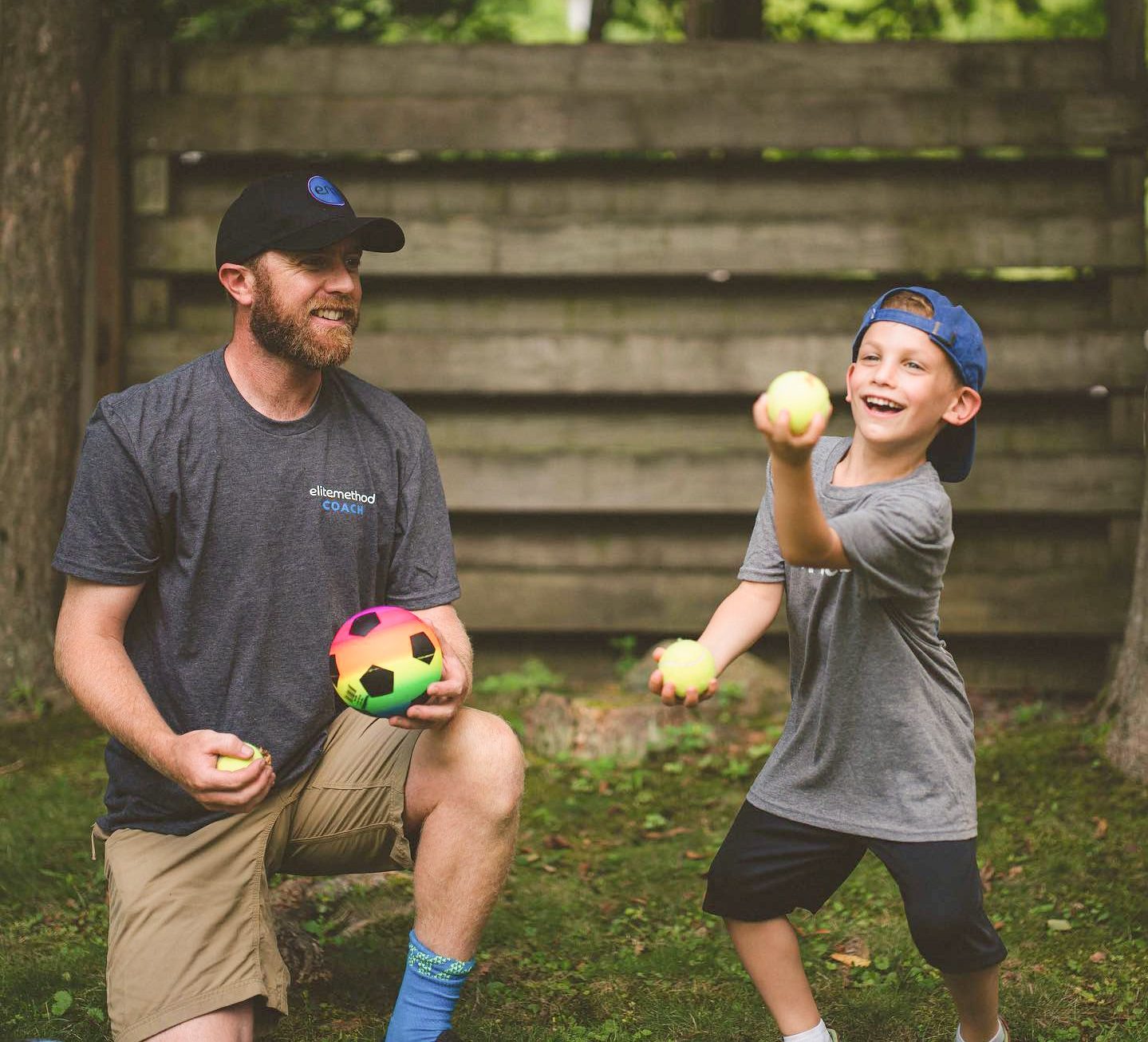 With plans for the new school year unsteady, many parents are searching for activities to keep kids' bodies and minds active. Enter Elite Method, the latest way for New Jersey families to personalize their children's education.
Elite Method is a private coaching network that tailors lessons to every family's needs. Combining physical and mental stimulation, their coaches provide one-on-one instruction in sports fundamentals, interactive games, and other skills.
"We saw in the spring that kids who are trapped at home gravitate to video games, TV, phones, and social media, which are not healthy ways to spend the day," said Rachel Dube, Elite Method CEO and co-creator. "Elite Method…gives children and teens mentorship and coaching, helping improve physical and mental fitness. Now more than ever, this is extremely important."
Described as "concierge-like", the program pairs your child with a mentor who individualizes their lessons. Beginning with stretching and focus exercises, lessons then move toward the day's specific activity. After about 60 minutes of instruction, the session cools down, looking forward to the next lesson.
Working in the safety and privacy of your home, coaches also keep track of children's physical and mental progress. Every ten lessons, parents can even review a progress report!
The scheduling of sessions is also highly flexible to families' needs. Their coaching services are available in northern New Jersey, New York City, and the Hamptons.
To learn more about Elite Method, be sure to check out their website.
For everything Garden State, keep up with HipNewJersey.com!