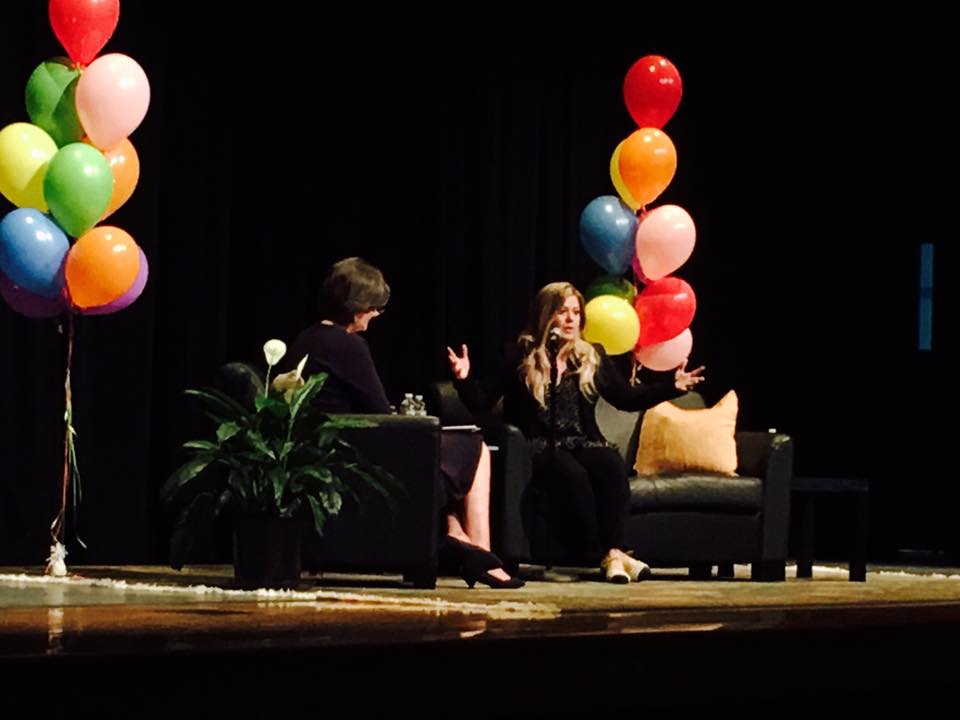 #HipNJ's Lisa Marie Latino recently helped welcome Grammy Award-winner Kelly Clarkson and her debut children's book to the Garden State!
Books, Bytes & Beyond of Glen Rock, in partnership with the Wyckoff Family YMCA, recently hosted Kelly for a moderated conversation about River Rose and the Magical Lullaby, an enchanting picture book that chronicles the night before an imaginative little girl's first trip to the zoo. The book was inspired by her own daughter, River Rose.
"I've always dreamed really big," explained Kelly to the adoring crowd.  "I think you have to be that confident and know you are capable of [achieving your dreams.]  If you don't think you're awesome, no one else is going to think you're awesome…and I definitely think I'm awesome!"
After the discussion, over 400 fans got to meet and greet with Kelly while getting their River Rose books signed!
"She's just great," gushed Jennifer Sauer, director of cultural events at the Wyckoff YMCA. "I love what she had to say tonight. She is inspiring, she's talented, she's fun, and we feel really lucky to have her here at the Y."
A Kelly Clarkson project wouldn't be complete without her American Idol-winning voice, so naturally, River Rose comes with an original lullaby written and performed by Kelly herself! Fans at the book signing were treated to a surprise a cappella rendition of the song.
"It's INSANE how great her voice is live. Other singers, they get Auto-Tune, but she's so real and I love that about her," exclaimed Julie from Oradell.
For more information on Kelly Clarkson and "River Rose and the Magical Lullaby", visit RiverRose.com!