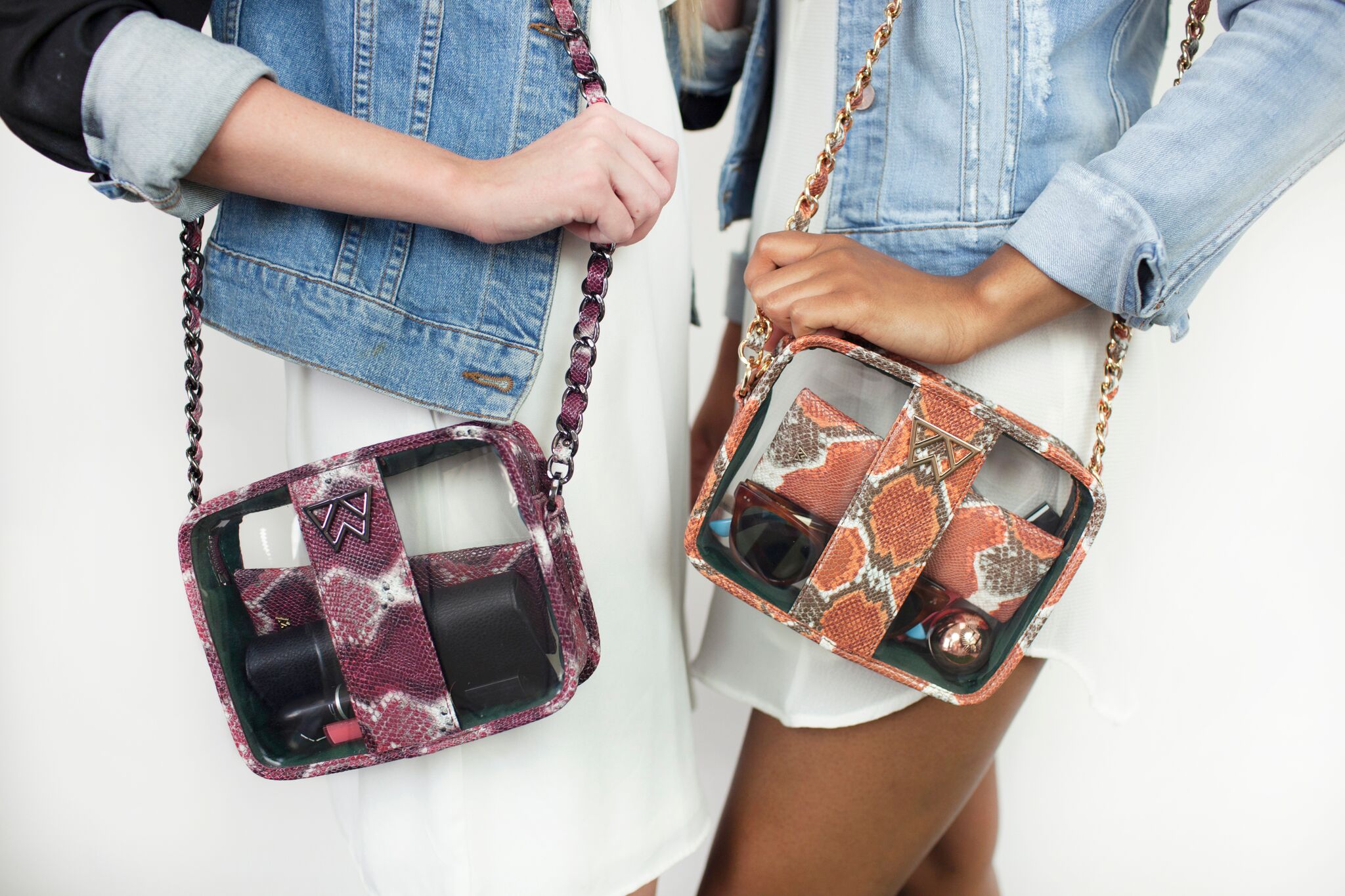 The newly imposed trend of clear handbags for sports fans and music-lovers is finally hitting the shelves. The designer announced that Nordstrom will be selling Kelly Wynne handbags beginning late July. It is currently the only clear handbag the retailer is carrying for fashionistas.
Kelly Wynne recently released the first ever backpack for the brand. It is clear with a removable flap that allows it to transition into a tote for easier access through security.
In addition, the brand offers customization for their clear handbags, so customers can purchase their team colors. Shoppers can choose from eight python prints including: black/grey and white, blue, navy, purple, red/navy, crimson/maroon, green, and orange.
"As a personal shopper of Nordstrom, it's surreal to see my bags now carried here," said Kelly Wynne Ferguson, CEO of Kelly Wynne. "We are excited for this new partnership and honored to be Nordstrom's premiere choice for their customers for clear handbags. This opens up new distribution channels for our brand with one of the largest and most reputable retailers. We look forward to working with Nordstrom and know that our game day bags offer a 'wynne-wynne' opportunity."
Looking ahead, Kelly Wynne will be launching her "Mirage" Fall collection this August that is inspired by the desert. It also has a deeper theme that calls out the facade many people live behind in today's online world. Furthermore, the brand will offer over 50 new handbags with various python prints, all inspired by being authentic and being comfortable in one's own skin.
You can check out Kelly Wynne's handbags here!