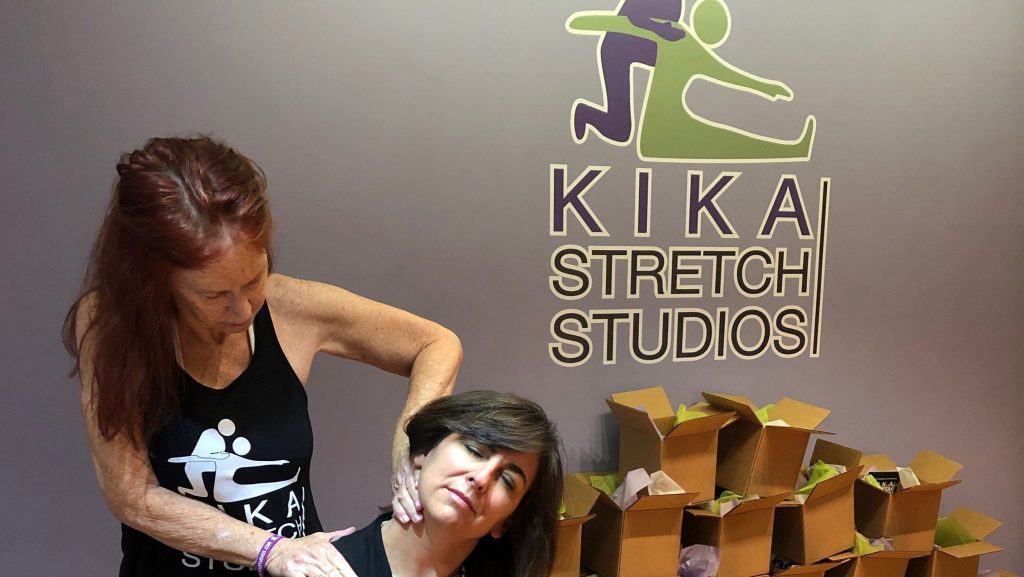 Sitting for hours at a desk can be straining on your body leaving your muscles extremely tight, weak or overstretched. Your posture becomes damaged from slouching in your seat for hours creating unbearable tension in your body. Kika Stretch Studios has been improving people's bodies for years and now they opened up another location in Summit where you can find out what your stretch age really is.
Kika Stretch Studios is home to the Kika Method which is a gentle assisted stretching process that loosens up tight muscles freeing your body from pain and stress. On July 31st from 11am-2pm, they cut the red ribbon and opened the brand new doors to the public. At the grand opening, consumers were gifted with free stretch demos, discounted packages and the opportunity to find out their stretch age.
Due to the stress, we put on our bodies are stretch age can be significantly higher than our actual age, Kika Method aims to improve that. Proper stretching can engage your nervous system leaving you more productive throughout the day. Their yoga style method
leaves your body feeling properly relaxed and destressed for what could be the first time in years.
If Summit is too far away from your location don't worry, there are studios in Montclair, Short Hills, Englewood, Westfield, Morristown, New York City, with additional locations opening in Princeton and Bridgewater, NJ and Atlanta, Dallas.
Head to one of these studios to give your body the proper treatment that it deserves.