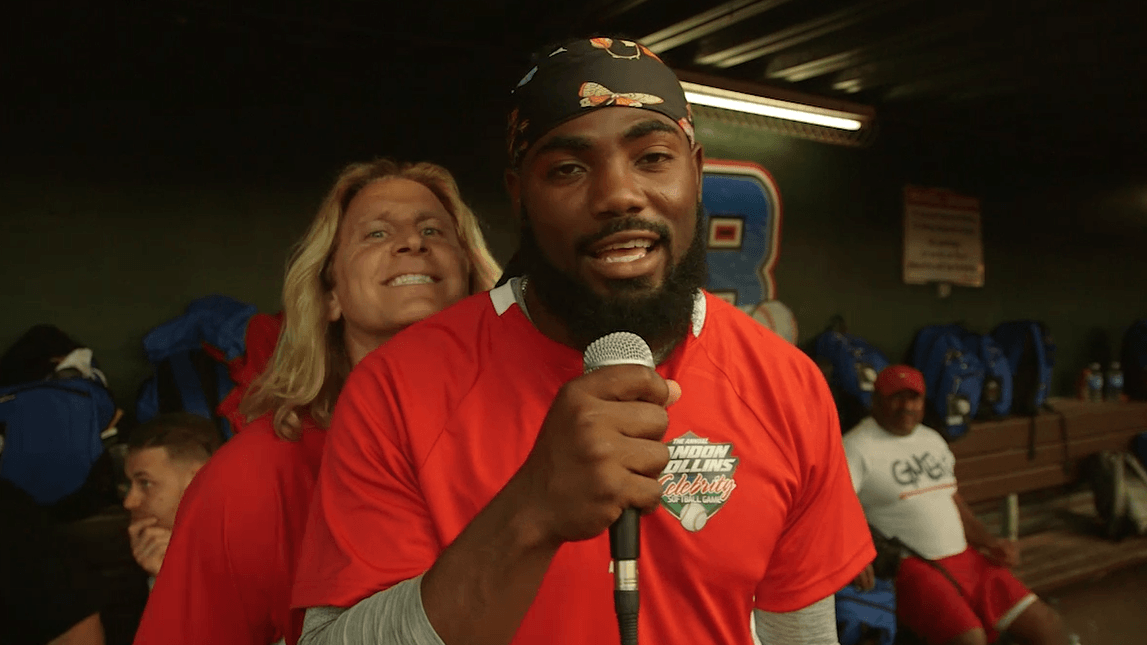 While football season is still far away, it didn't mean that a few New York Giants couldn't test their skills on the softball diamond this past Saturday, June 8 in Rockland County, New York. Thanks to the likes of Giants superfan Joe Ruback known as "License Plate Guy", Washington Redskins safety Landon Collins and former Giants running back Brandon Jacobs, the official "Landon Collins Celebrity Softball Game" became a charitable success for everybody involved.
Within the actual event there were games that featured offensive players against defensive players. This included some competitive, but also humorous showdowns in dodgeball, kickball and softball.
The goal of this year's event was to help raise money for St. Christopher's, Inc. in their efforts to provide clinical and residential services for children.
Even though Collins is no longer a Giant, he felt like it was important for him to come back to New York and host the event again. "It's an honor to be back and to say goodbye to my friends, my family and my fans," said Collins in reference to the magnitude of the softball game.
With the ticket purchases from many Big Blue fans, along with other charitable donations, Ruback and Collins helped raise $30,000 for St. Christopher's, Inc. In an Instagram post after the game, Ruback said, "This check puts our three-year total over $100,000. Thank you all who came out to support. Can't wait till next year."
While the future of this softball game remains a bit unclear, Jacobs couldn't help himself from grabbing the microphone at the end of the night to express his desire for the Jets to show up to next year's event. The close proximity rivalry just might be the perfect play call to raise even more money for their desired charity.