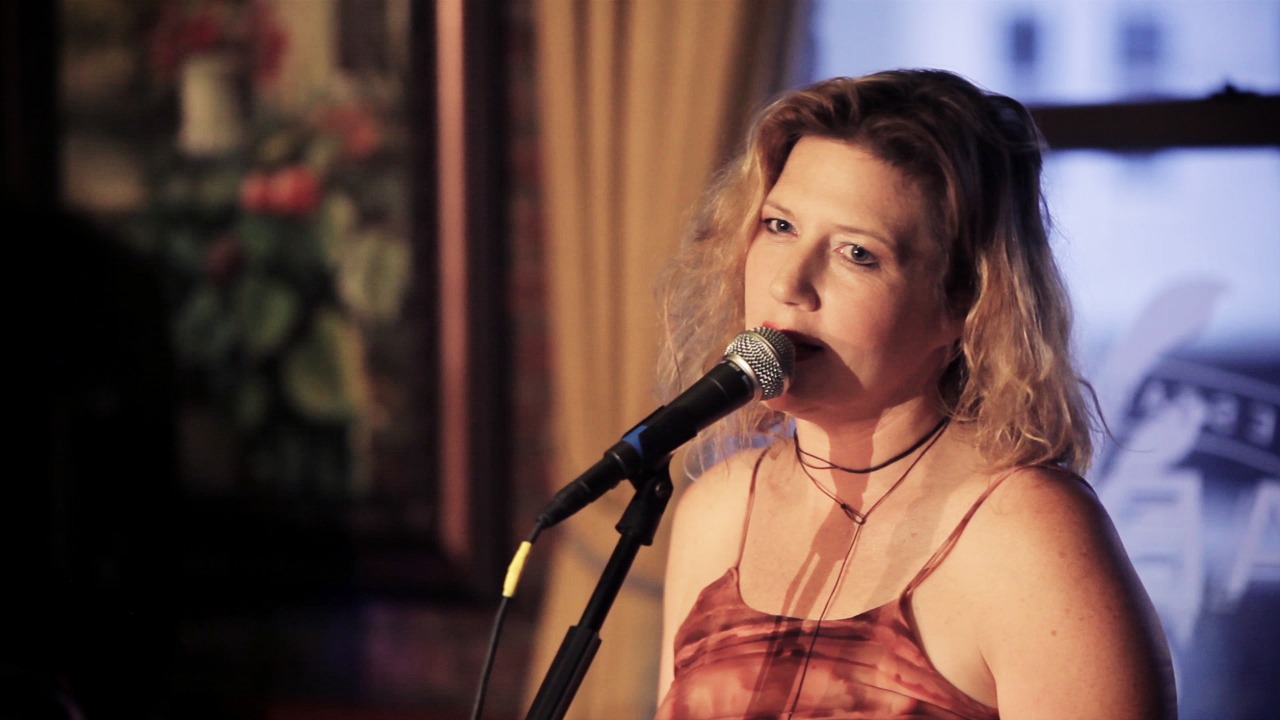 Meg Berry is a singer-songwriter, producer, author, functional strength expert and founder of Artful Confidence as well as Artful Body. Today, she shared her Local Love with HipNewJersey.com!
What is your favorite local restaurant? 
Bistro D'Azur for their French farm-to-table amazingness and Sonny's Bagels, both in South Orange.
What is your favorite local boutique? 
My favorite local store is Words in Maplewood. We create special memories every time we walk in there as a family.
What is your favorite salon or spa? 
My favorite spa is Aire in Manhattan on Franklin Street. I absolutely love the exposed brick and the cavernous space of the baths, and the bath selection is the best in the world. The cold baths, the hot baths, the salt bath, the eucalyptus sauna. I've never had a bad massage there- they are always amazing. I love the personal attention and attention to detail throughout the spa as well. I've literally traveled the world and Aire is my local fave.
What is your favorite local health and wellness center? 
Obviously, I'm biased, my studio Artful Body is my favorite local health and wellness center. Also, Good Bottle in Maplewood offers environmentally friendly refillables, and they are amazing.
Where is your favorite local place for home decor? 
I love Kitchen a la Mode in South Orange! As a family of five, meals are at the heart of spending time together. We actually all love to cook, so going to Kitchen a la Mode can be a bit like going to a toy store for all five of us.
Where is your favorite local daytime hangout?
Jackie and Son in South Orange! The menu. The deli counter. Delish- all of it. Jackie is a delight and so is her staff.
What is your favorite nighttime hangout?
The Snug in South Orange. It is what it sounds like- snug. It's a great, cozy place to hang out with friends and have a cheerful drink, especially after seeing something at SOPAC…which is just a couple of blocks away.
What is your favorite local place to do business?
Sonny's Bagels in South Orange! Lol. It must be the owner Jason's friendliness, but I always end up having great conversations with Jason and the other patrons whenever I am in there. About half of the time, someone ends up asking me what I do, and then asks me for info about my studio. It's funny,  I'm almost embarrassed because I am always focused on procuring bagels and their incredible fixings for my family, better than in NYC! There, I said it. Boom. NJ bagel throw down. Business is the LAST thing on my mind as I stare at the deli counter of incredible smoked fish. And yet, more often than not, I end up answering someone's query about Artful Body. There must be something about bagels and cores that go well together.
What is your favorite "Made in Jersey" product?
Tomatoes! OMG. Jersey tomatoes..there is no other tomato on the planet like a Jersey tomato.
What is your favorite New Jersey downtown district? 
South Orange. Because we are the music capital of NJ! For real, there is always something charming spontaneously happening in South Orange. More often than not it involves great music- sometimes planned and sometimes not.
What is your favorite New Jersey-based service business? 
I don't know if this counts, but the cartoonist Lauren Weinstein lives in town. I absolutely love her cartoons about daily life, motherhood…and being an artist, human and mother. I also love the SouthNext Festival.
How has COVID-19 affected your business?
I digitally transformed my studio overnight!  Literally.  You can get a 10 day free trial of all of the live programs AND access to the entire recorded library here. Just click on either of the buttons on the home page and enter your email address.  There is something for everyone. Zoo Core for kids aged 5-10, Teen Pilates, MomCore Rx…and classes for adults of all ages and in all stages of fitness from newbie to pro athlete.
You can find Meg Berry on her Website, Twitter, Facebook, or Instagram!
For all things Garden State, keep checking out HipNewJersey.com!