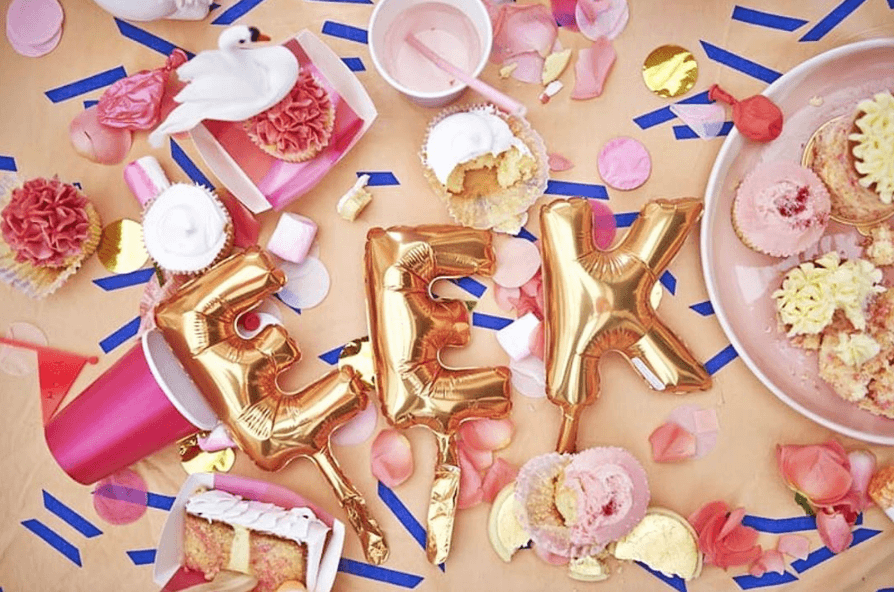 Jessica Silverstein and Brooke Poller of Mix and Mingle returned to the #HipNJ studio to discuss how to prepare for New Year's Eve with Lisa Marie Latino.
Silverstein and Poller provided several recommendations for where to purchase food for New Year's Eve parties and gatherings. They work with several businesses in Westfield, NJ, including Farinolio and Feast Catering of Westfield, which can provide food. Bovella's Italian Pastry Shop can provide a variety of desserts, and NosVino can provide champagne and other alcoholic beverages.
The women recommended places like the James Ward Mansion as possible venues to hold a New Year's Eve party. They even had a painting of the venue from a previous #HipNJ guest Ricardo Roig! If planning a party, the ladies of Mix and Mingle recommended taking advice from DiMattina Design when decorating a home or venue for a party.
Silverstein and Poller suggested preparing party favors, like 2020-themed shirts and champagne glasses. Especially if there will be young kids attending, these will be a hit! They recommended Just Name It, a Westfield business.
Mix and Mingle work with JK Productions, a DJ business. JK Productions can provide music and photobooth technology, perfect for taking pictures and videos of the guests. This is also a great way to keep the kids entertained at the party.
Visit Mix and Mingle's website and follow the business on Instagram. to make sure you are throwing the best New Year's Eve party!
For all things Garden State, keep checking out HipNewJersey.com!