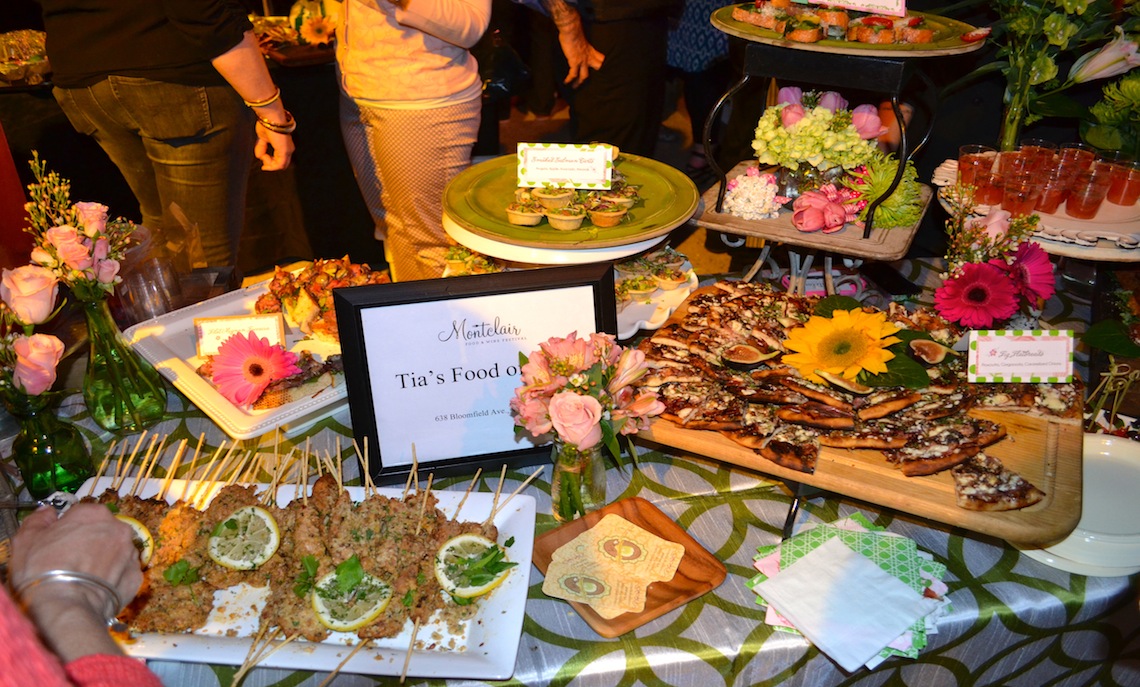 Some of the top chefs and best winemakers in all of New Jersey put their best gourmet-foot forward at the Montclair Food & Wine Festival.
This spectacular festival featured a Grand Tasting, a Seminar Series and Gala Dinner finale.#HipNJ's Kelly Dillon took part in the festivities, and spoke with some of the celebration's most important figures, including the president of the Montclair Food & Wine Festival, Melody Kettle.
The Grand Tasting's attendees enjoyed endless exhibits of fine cuisine and sinful libations.  One of our favorite displays was Jersey Artisan Distilling.  Kelly chatted with the owner,  Brant Brave, about bringing the rum business back to the Garden State (Fairfield, to be exact!)
#MFWF2014 was the Seminar Series.  Foodies were enlightened to learn about the state's exotic cuisines and their methodologies, including "Auquaculture".  Chris Cannon, owner of Jockey Hollow Bar & Kitchen, talked about how his team is trying to resuscitate oyster farming here in #HipNJ.
This top notch event was rounded out by the Gala Dinner, held at The Manor in West Orange.  Guests were treated to a six course dining experience designed by six celebrity chefs from around New Jersey- Chef Mitchell Altholz (Highlawn Pavilion); Chef Floyd Cardoz (Winner of Top Chef Masters); Chef Michael Carrino (Pig & Prince); Chef Ryan DePersio (Fascino, Battello, Nico and #HipNJ guest); Chef Ariane Duarte (CulinAriane) and Chef Francesco Palmieri (The Orange Squirrel).  Wines and beverage were served by Sharon Sevrens of Amanti Vino. We learned how these food extraordinaires came together to create a one-of-a-kind experience.
Some of our favorite displays from the event had nothing to do with actual food- Remember Our Balloons crafted amazing sculptures that set the tone of the high-energy atmosphere.
For more information on the Montclair Food and Wine Festival, please visit their website.
See you at #MFWF2015!