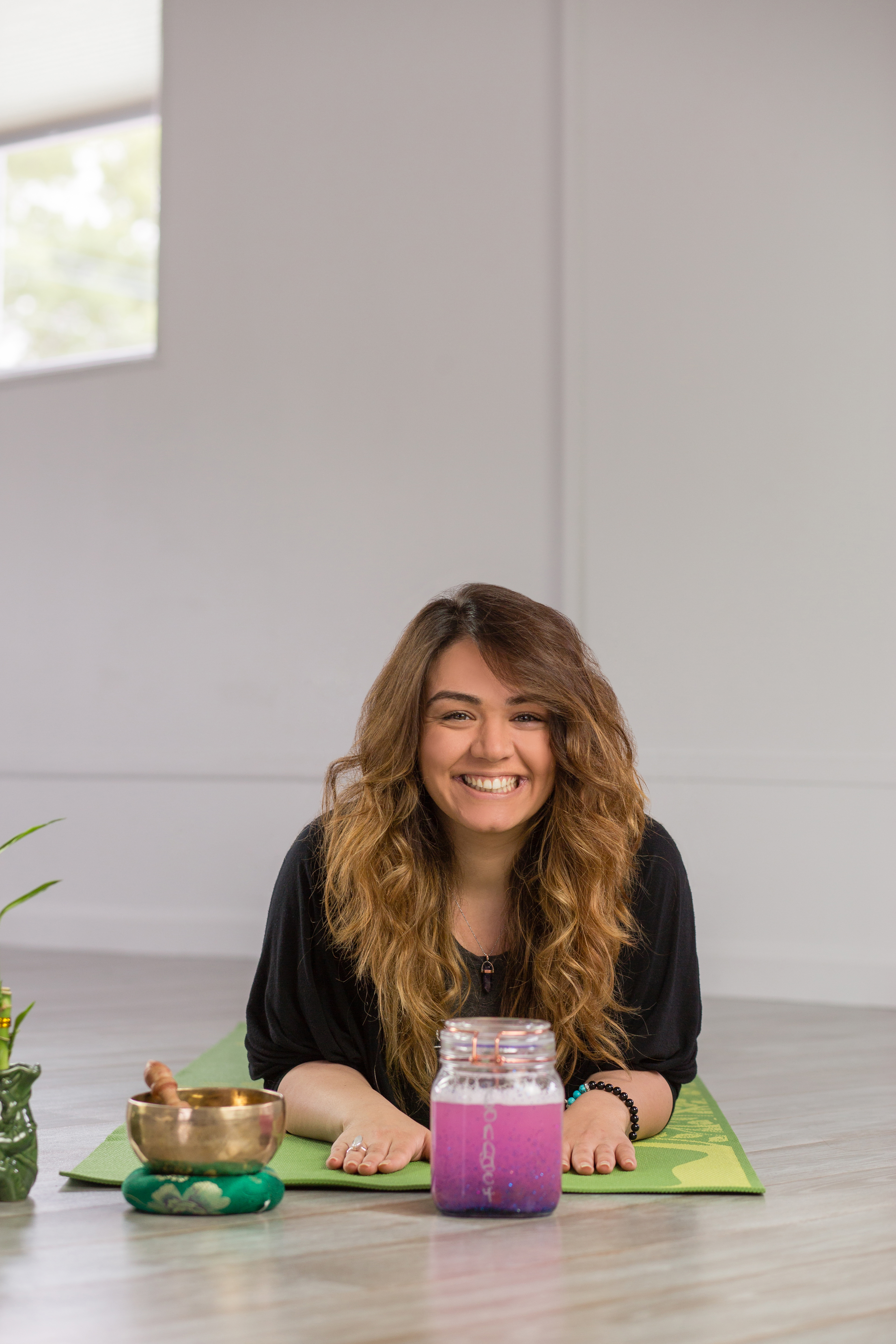 Nina Zamani decided to share her love, and knowledge of Yoga, by opening MoonChild Yoga and Mindfulness. This decision came after struggling to find her place in the corporate world. Nina decided she did not want her self-worth and success to be tied to a paycheck. After meditating, and having a moment of enlightenment, Nina realized that yoga was not only a way to serve herself, but also others.
Nina wanted her work to be focused on teaching children's yoga. She felt that it was important to "provide safety, support and encouragement to those young minds who bring joy into moments both large and small". As adults, we tend to assume that yoga is only meant for us, to relieve the stress of our day. In today's society, when there is so much pressure on children to excel academically or in sports, their developing brains and bodies need the same release.
Nina believes that there are more than health benefits associated with yoga. Yoga is a way to support healthy connections through breath, body and thought. As a teacher Nina offers a space for the children to use these tools to create, regulate, connect and control their actions. The practice of self-awareness is what makes children's yoga so beneficial. Nina feels that a mindful practice allows the children "to access the tools needed to find the pause button in an overly stimulated society". Nina is a kind soul who finds her purpose in supporting the well-being of each child and their unique spirit. Her goal is to provide a safe and supportive space for the kids to explore the benefits of yoga practice. Some of the benefits of Yoga are :
Helps to support a positive self image & builds confidence
Creates a sense of community, support and builds social relationships
Improves concentration, awareness and memory
Decreases stress, anxiety and fear based thinking
Improves sleep, coordination, balance & cognitive functions
Nina is the owner & Program Director of MoonChild Yoga & Mindfulness. Nina's program is featured at BecomeOne Wholeness, in Lyndhurst, NJ. Her classes are 1 hour in length, and offered to children's ages 3-18. Private parties & group fundraising events are available upon request. The schedule of classes can be found on BecomeOne Wholeness' website. She also offers private lessons, group events and private parties upon request. In this busy time of the year, we should all take the time to pause and breathe. Namaste.