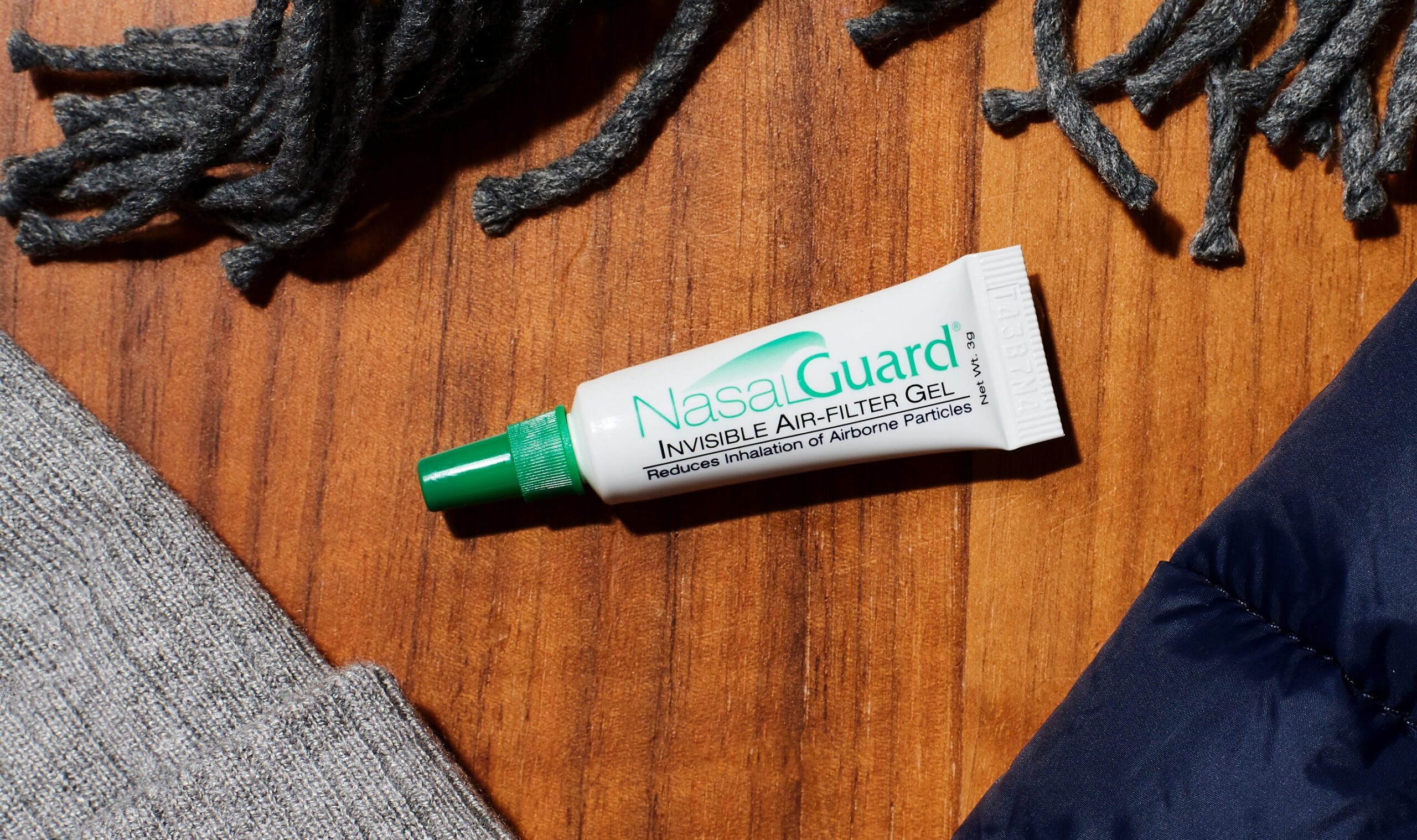 Recently we had another studio day at Industrious coworking space, and we got to talk to Kanika Wahi, the co-inventor and co-creator of Nasal Guard, and it might just be the greatest invention to come from the pandemic.
Nasal Guard is an invisible mask, basically: it's a clear, drug-free nasal gel that filters out airborne particles, including allergens, pollution, and virus particles before they enter your nose. It's portable, convenient, and it's manufactured in New Jersey.
Although not a replacement for your mask, Kanika explained, Nasal Guard can add another layer of protection to your daily routine, without the hassle of a second mask or a plastic shield. "Most of the air we breathe is through our nose, so this can be a huge help in preventing these particles from entering your system."
How To Use Nasal Guard
Take the 3g tube and squeeze out a pin-sized drop.

Rub it gently between your thumb and forefingers.

Apply the gel to the area around your nostrils, including your nose and under your nose.
Nasal Guard works for up to 6 hours, although you should reapply it if you blow your nose or get it wet! (Also, it smells like menthol, which is refreshing when you're wearing a mask.)
Nasal Guard is convenient and portable, and it really works, not just for the COVID-19 virus but for everyday allergens. It's safe for anyone, including pregnant women and children, as it uses safe and clean ingredients.
Breathe Easy Donations
"We wanted to do our part to give back to all the front-line workers who've been sacrificing so much to protect all of us," said Kanika. When healthcare workers reached out to her and her co-creator, they decided to help out. They donated some to local hospitals and to firefighters on the West Coast.
Even with the vaccine, we still need to be mindful, stay protected, and keep others safe. Nasal Guard can help you do your part in preventing the spread.
You can find it on Amazon or at https://nasalguard.com/.