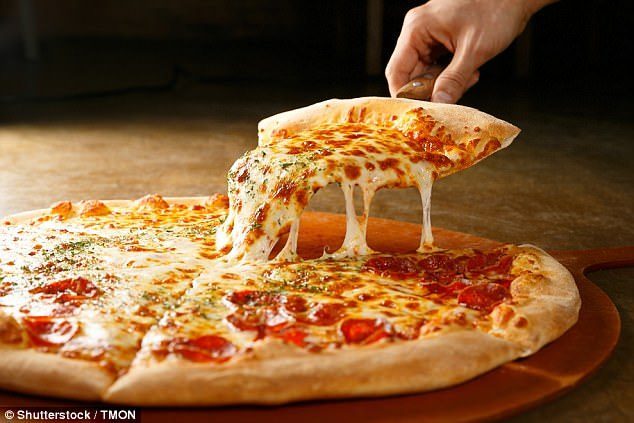 Ding, Ding, Ding! The pizza rivalry between New York and New Jersey is over and New Jersey is the winner! Whether it's a slice or a pie, casual or fine dining, Hip New Jersey tracked down some amazing spots you must try. Read more below on where you can find beautifully handcrafted, authentic Italian pizza near you.
Nonna's Pizzeria and Italian Restaurant goal was to provide the best Italian cuisine in Florham Park, NJ and they have most definitely succeeded. Everything is homemade and absolutely delicious. Tastes just like how Nonna use to make! Nonna's offers the choice of two large dining rooms, one for those seeking a quick bite and one for a more formal, fine dining experience. In each room the walls are lined with photos capturing culture and family creating a warming "at-home" atmosphere. They also have the option of a hot and fast at home delivery for those who want a home cooked me without the cooking.
The Star Tavern in Orange, NJ has been marked to be a traditional family favorite. The love for this place stems from their sauce-y, thin crusted pizza and their lively atmosphere. The Start Tavern's consistency of quality and affordable prices keep the people coming in. This conveniently placed restaurant is perfect for friends who are looking to catch up on old times or a place for guys night out. Who could have a bad time with some thin crust and beer ?
Blaze Pizza in Wayne, NJ is comfy, casual and BYOB! With a variety of specialty pies including their Meat lover and Veg out pie. Both pies are decorated with an array of meats or veggies, creating a flavor for anyone's palate. Tucked away in the Willowbrook mall, this franchise is the perfect place to chow down after a shopping spree.
Locally sourced and delicious! What more could you want when those pizza cravings hit? Razza's Artigianale Pizzeria in Jersey City, NJ has given the term homemade a whole new meaning. Using there locally sourced ingredients they create their own dough and butter to entice you before your main course. The food here as been created with a delicate touch, kneaded with love and garnished with elegance. Every ingredient has been hand picked, down to the salt. To make this pizza experience even more grand they have a beer and wine list that pairs perfectly with select dishes.
Bricco Pizza is committed to creating the "Old World New York-style" pizza right in Westbrook, NJ. Their custom made brick ovens maintain the proper temperatures to create every pizza charred to perfection. The aroma of fresh dough and Parmesan cheese mixed with the sweet delight of basil pulls together an all around charming experience. Like in a traditional Italian kitchen, no mouth will go unfed. All pizzas can be made vegan and gluten free. Feeling the warmth of the oven and thick scent of melting cheese will leave you delighted to come back again.

Holy Tomato! This restaurant is bursting with color and filled with all pizza everything. Blackwood, NJ's Holy Tomato's thin crust pizzas are vibrant and abstract just like their decor. All of their pies are 18 inches of pure pizza heaven. A must try is their Margarita pizza, topped with fresh mozzarella, beautifully scented basil, Jersey tomatoes and sprinkle of perfectly curated garlic. If you want to spice it up even more they have a fantasy worthy list of different meats and veggies you can add. With great decor, delicious pizza, one of their house wines and maybe even one of their homemade brownies this will be one of your favorite casual spots to go and have some fun.
Let us know where you're celebrating today by tagging @HipNewJersey in your #NationalPizzaDay posts!