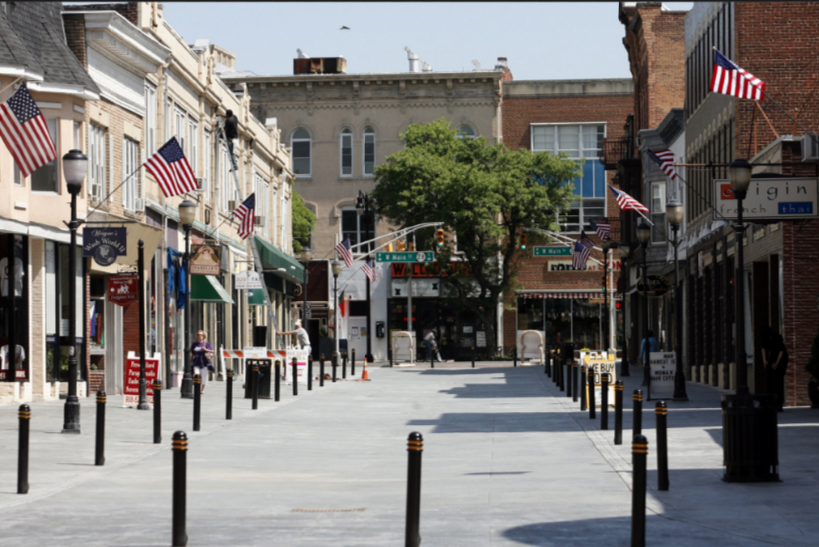 Downtown Somerville is opening up Somerset County's very first brewpub! This microbrewery will be serving seasonal craft beers and Progressive American-Style cuisine. Village Brewing Company will soon be located on West Main Street in the original Woolworth's and former Somerville Center Antiques right in the heart of the downtown district!
Seasonal menus will include locally-sourced ingredients for a farm-to-table atmosphere and a selection of eight to ten in-house brewed craft beers will change monthly – but don't worry, wines and other spirits will also be served!
The restaurant will provide à la carte, private and semi-private dining. Future plans call for the renovation of the lower floor into the "Village Square," into a local performing arts center, as well as a banquet and event facility.
"Downtown Somerville is really a hot spot and the place to be," said Iris Frank, co-owner and director of business development and banquet services. "We considered several towns in New Jersey for our brewpub, but in the end it was an easy decision. There is such a strong sense of community and a cool vibe to the downtown. We've watched the amazing transformation of Somerville and the ongoing commitment to enhancing the entire downtown experience."
Final plans are still in the review process, but the Village Brewing management team expects to open in the summer of 2018. The new brewpub will employ roughly 70 people.
"Village Brewing Company's decision to open in Downtown Somerville represents a significant private investment on our Main Street and will certainly add to the vibrant community life here," said Tom Genova, chairman of the Downtown Somerville Alliance. "Somerville is a recognized success story across New Jersey, and we are proud that our downtown district will be home to the first brewpub in the county."