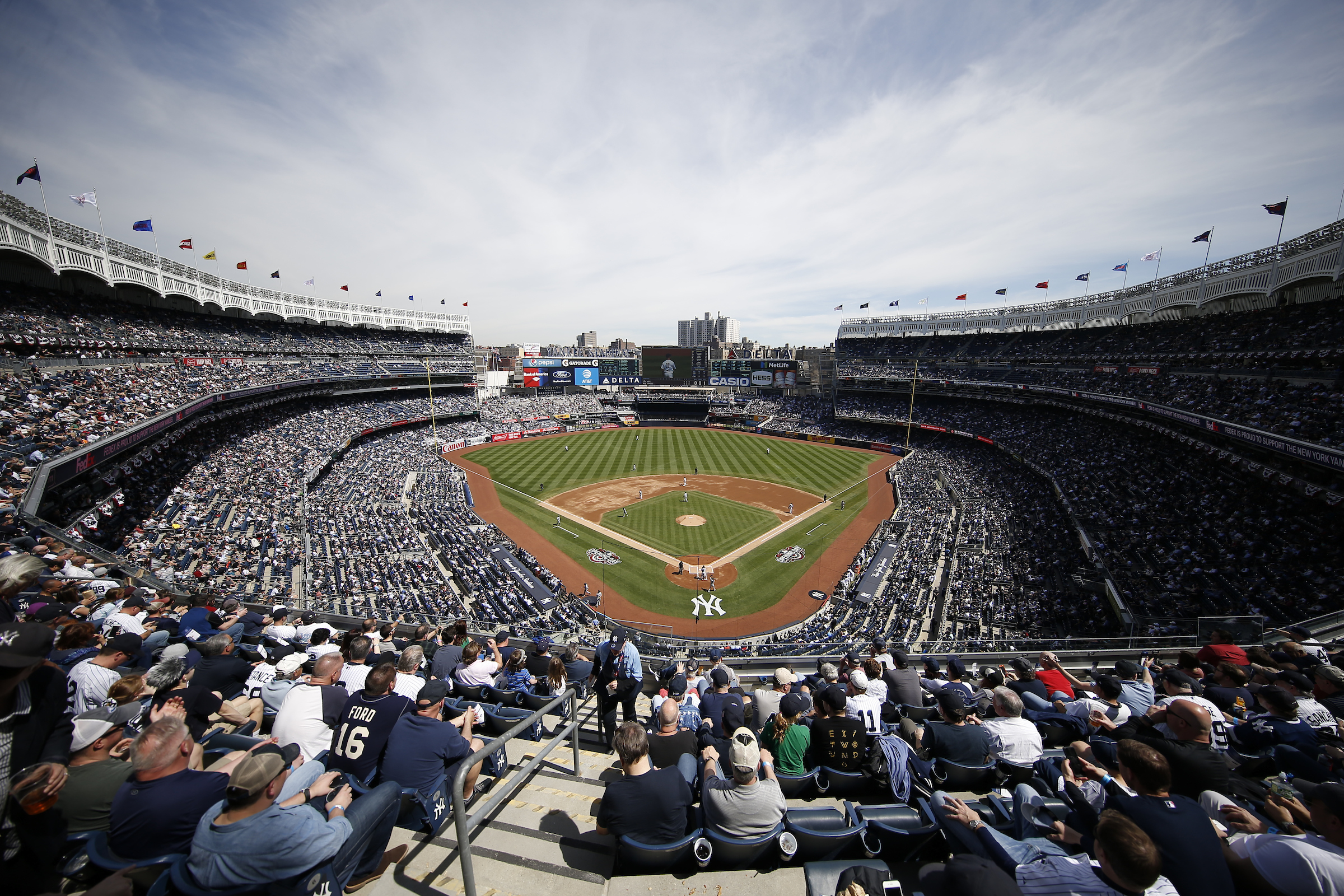 In celebration of the upcoming baseball season and the New York Yankees home opener on Monday, April 2nd against the Tampa Bay Rays, #HipNJ is featuring the new menu offerings available to all fans at Yankee Stadium! In addition to improving creative ballpark favorites, the stadium continues to provide numerous social gathering spaces on all levels of the stadium for mingling and enjoying a few drinks.
Unique food and beverage options are developed for the purpose of enhancing the fan experience. Some interesting new options include Yankee Stadium Grand Slam Shakes, the vegan Beyond Sausage served on a pretzel roll from the Bareburger Stand, King's Hawaiian Offerings featuring Kona BBQ Brisket Burnt Ends and Original Sweet Pineapple BBQ Kalua Pork Nachos and much more!
Social gathering locations remain the focus of stadium coordinators who have ensured that there is at least one on every level of the stadium. These include the Toyota Terrace overlooking the Yankee bullpen, the Budweiser Party Deck and the Kids Clubhouse. The newest of these spaces is the Blue Point Bleacher Bar that will be the exclusive distributer of NY Pinstripe Pilsner. Blue Point Brewery's latest master creation, the NY Pinstripe Pilsner combines lime aroma with a crisp taste and is brewed with the Yankee fan in mind.
Anyone can enjoy the new offerings at Yankee stadium thanks to the teams continued effort to supply value-priced tickets for fans hoping to enjoy a game. Pinstripe passes will be available for purchase for just $15 and includes entry for standing room only and one drink (yes this include beer for guests 21 and over). $10 Grandstand level tickets are also available.
Be sure to book your tickets and satisfy your spring baseball fix! Tickets may be purchased online at www.yankees.com