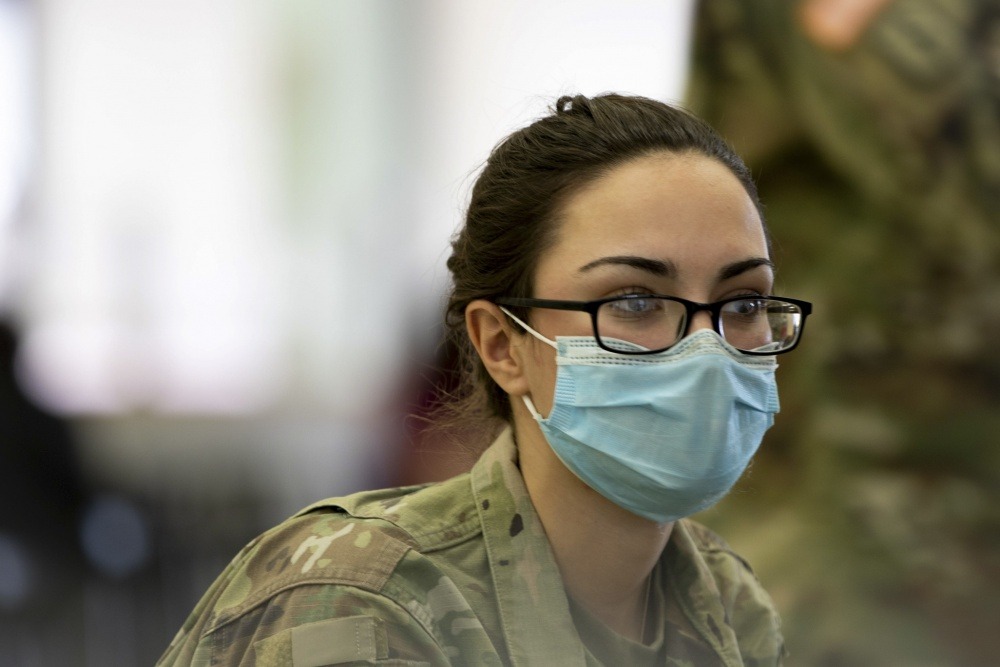 Like New York, the New Jersey healthcare system is struggling to cope with coronavirus. Help from the US military has proven essential at University Hospital in Newark, NJ.
On April 15th, 85 staff from the Department of Defense first arrived at University Hospital. The teaching hospital, tied to Rutgers University, was starting to buckle under what reports say is 2 to 3 times their normal patient load.
Some University Hospital staff were also becoming ill with coronavirus themselves. Because of the toll on staff, the task force has been picking up sick workers' shifts and filling gaps in work schedules.
"Our team is honored to support our fellow Americans during this time," said Army Maj. Erin Velasquez. "…We are grateful for the opportunity to work alongside the outstanding medical professionals at Newark University Hospital."
The task force provides the same service as a 250-bed hospital, and is one of 10 also being sent across the US. In Newark, crew include doctors, nurses, medics, office support, and more.
"They've been tremendous across the board," said Dr. Shereef Elnahal, president and CEO of University Hospital. "They really came when we needed them most."
University Hospital expected a flood of COVID-19 cases and took safety measures in advance. These included canceling elective surgeries and setting up special units just for COVID-19. Staff even set up tents outside to screen patients with lung issues.
For more on the task force and on University Hospital, check out the full press release.
For everything Garden State, keep up with HipNewJersey.com!