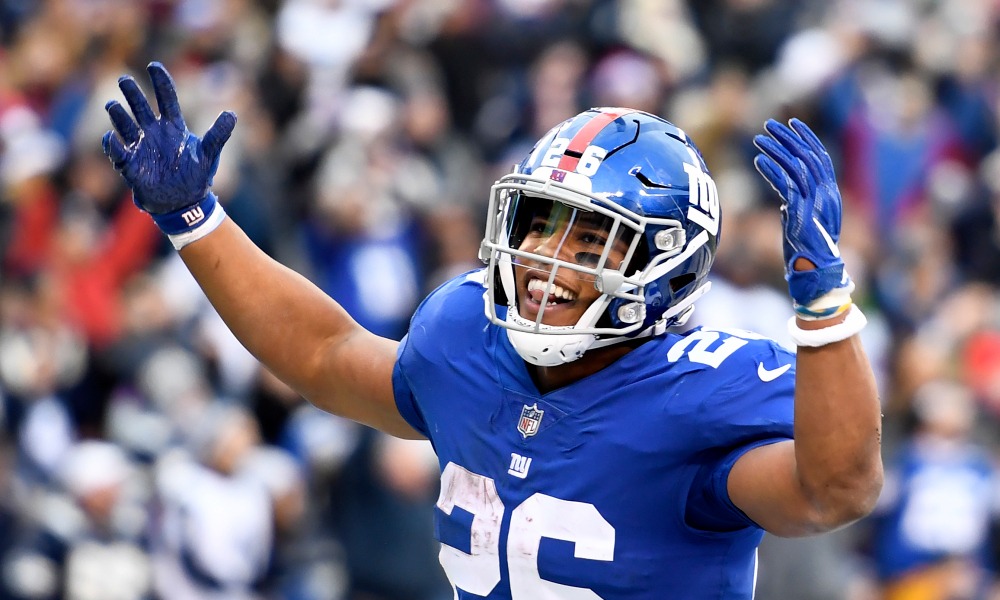 With two NFL teams playing in the Garden State, anticipation for some 2019 football is sky high. #HipNJ's Lisa Marie Latino was at Jazz at Lincoln Center with the NFL Network to get a sneak peek of the league's 100th season.
The NFL Media Group has produced a suite of programming that pays tribute to the people, players, coaches, memories and moments that have, and continue to contribute to, the NFL's legacy with over 100 seasons. #NFL100 content will be available across NFL Network, NFL Digital, NFL Social, and through the league's network partners and clubs.
On the local side, the New York Giants have scheduled a 2019 Fantennial Kickoff Party on Friday, September 13th at MetLife Stadium. The night will feature current Giants' stars, Giants' legends, a special musical performance, and an exclusive showing of the 25th Anniversary of the classic kids sports movie, "Little Giants" to conclude the evening. Admission is free and open to public. Tickets required for entry. (The New York Jets will have a similar event later on in the season, but details have not been announced yet).
New York Giants star running back Saquon Barkley, who starred in the #NFL100 Commercial, reflected on having such a big role in the anniversary celebration. "I've been a football fan since I was two years old. To have a spot in the commercial running at the end, running off 'into the future', was really amazing and it makes you think about how fortunate you are to be able to play in the NFL and live your dream."
For more information, visit NFL.com/100.
For more #NFL100 fun, check out #HipNJ's exclusive interview with New York Giants superfan Gregory Hampton who won Big Blue season tickets for–you guessed it–the next 100 years.