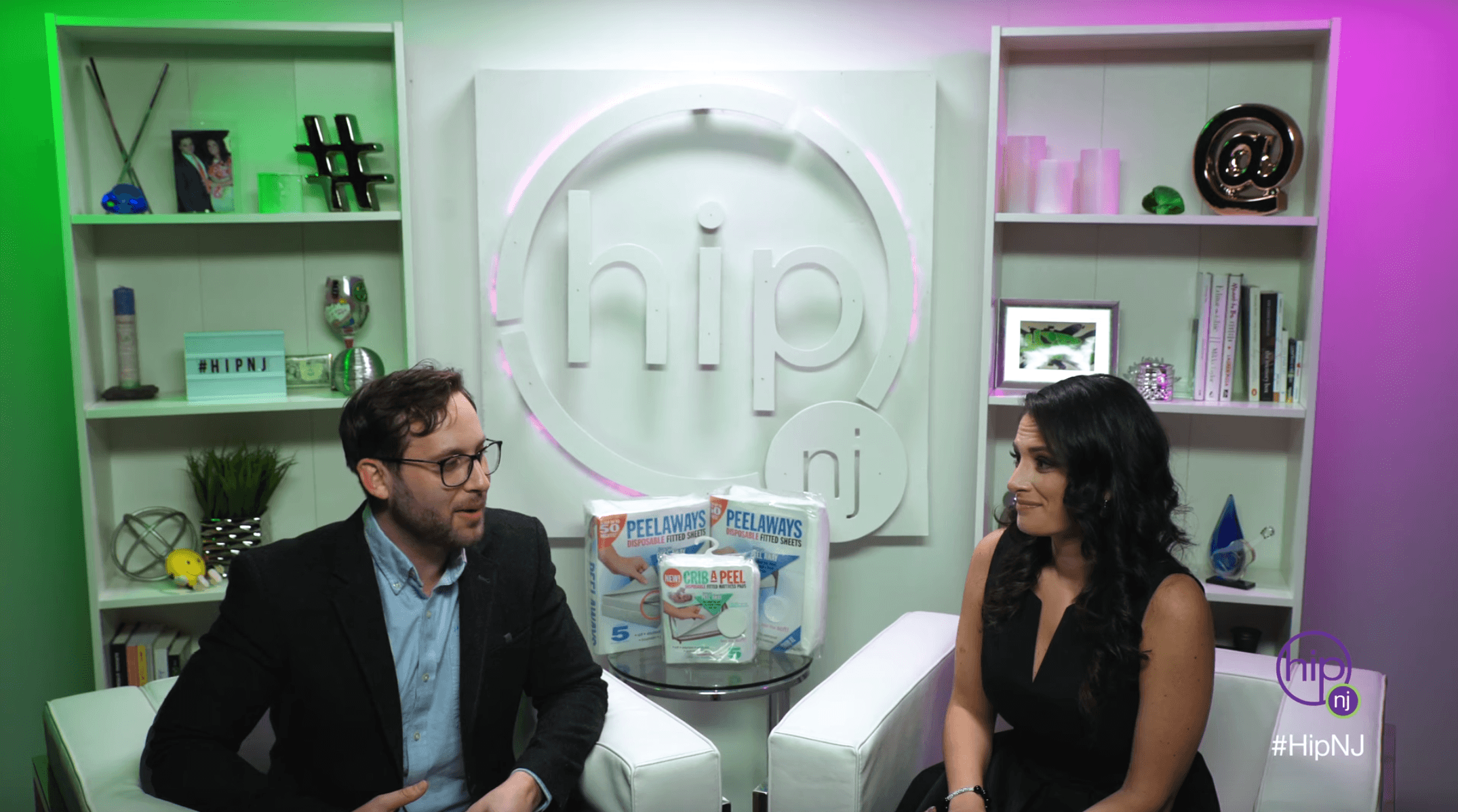 #HipNJ's Lisa Marie Latino sits down with Maxwell Cohen so he can tell us all about his skyrocketing product Peelaway Labs.
He saw a problem, so he created a solution. Max Cohen, previously seen on Shark Tank, was once a small business entrepreneur and now has successfully become a life changing contributor to the home health aid and potty training industry. His product, Peelaway Labs, allows you to have clean sheets in seconds. All you have to do is 'peel away' the top layer of your multi-functional bed sheet and you're all done! These fitted sheets are made of soft, absorbent and waterproof material, making you ready for a good night's sleep. This sheet is made in all sizes and for all uses! Whether it be used for personal or professional use.
Lisa Marie's wardrobe has been provided by Suitableyou.