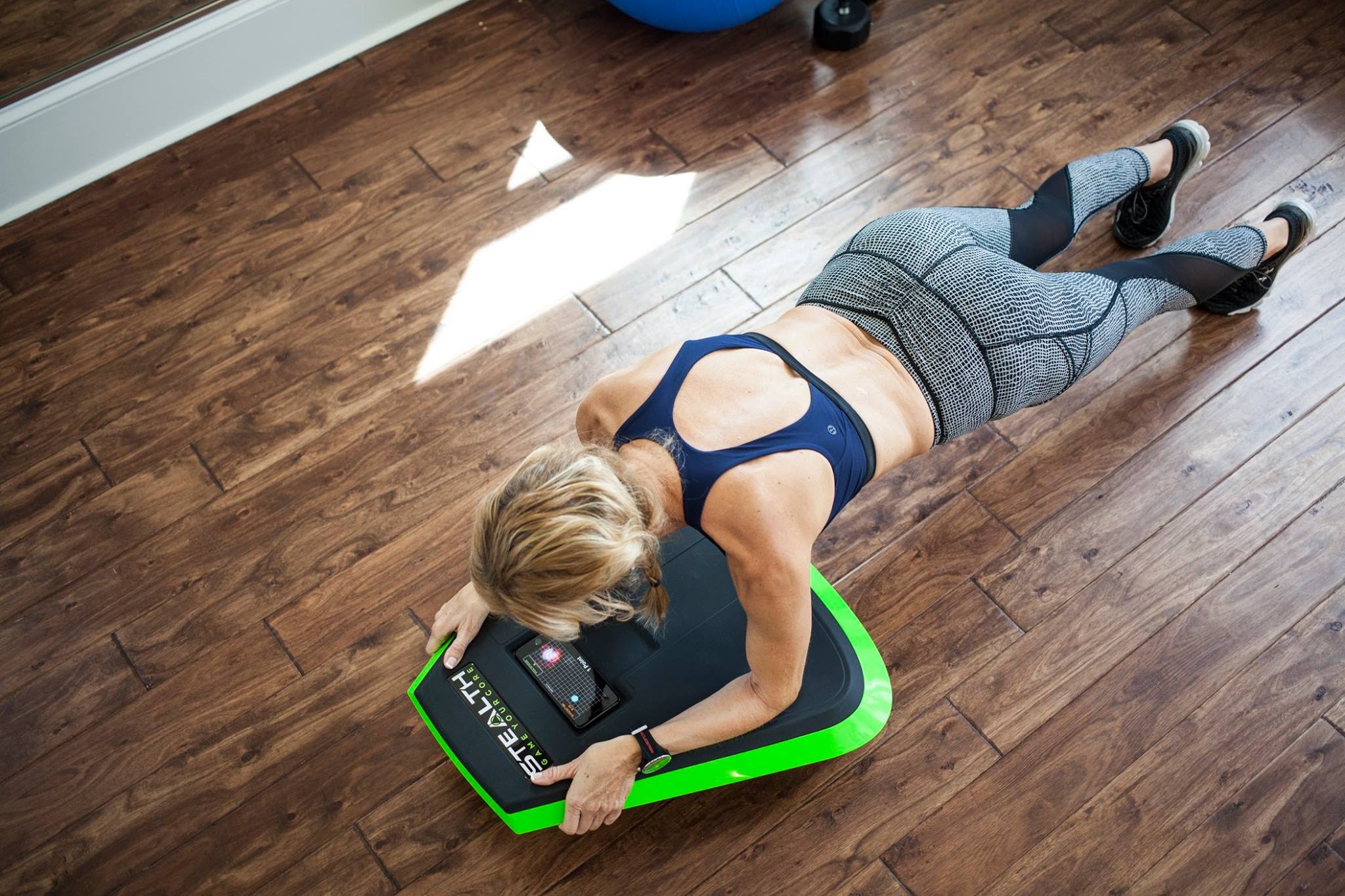 We've rounded up 5 products that will help anyone's fitness routine this spring! As you ramp up your fitness for summer, these products will help with any fitness routine. From workouts to pain relief to fitness accessories, there's something for everyone!
1. Althea Health's Hip Hook ($159)
If you are someone who experiences hip, knee, back, or other pains, then this is the product for you! Aletha Health's Hip Hook is the world's first tool designed to specifically release tension in the psoas and iliacus muscles. Just a few minutes a day with the Hip Hook can provide long-term pain relief to the lower back, hips, tailbone, knees, and feet. Designed by a physical therapist, this at-home pain relief tool is a must have! Learn more at alethahealth.com.
2. DNA Vibe ($249)
Get a handle on your daily aches and pains with DNA Vibe's revolutionary Jazz Band – the first affordable direct to consumer device to harness intelligent light therapy for pain relief. Utilized by professional athletes and research hospitals for over 50 years, light therapy is an FDA-approved treatment that uses safe levels of red light, near infrared light, and magnetic signals for relieving muscle and joint discomfort, improving circulation, and promoting muscle relaxation. Learn more on dnavibe.com.
3. Stealth ($99)
Looking for a fun and unique way to get your fitness in? Check out Stealth — an amazing fitness tool that turns your body into a game control while you plank. Stealth allows you to work 29 muscle groups while playing video games. Yes – you get to play video games AND work out at the same time! Learn more at www.trystealth.com.
4. PATH Water (Starting at $3)
If you're always on the go and you love the convenience of plastic water bottles keeping you hydrated while you work out, but can't stand the waste, then this product is for you! Say no to single-use plastic without giving up your grab-and-go stash with PATH's refillable bottled water. Just like a flat of plastic water bottles, PATH bottles can be kept stocked in the pantry, office or car for sharing with friends or picking up the slack when you forget your regular bottle. It's the perfect water bottle for your work out! Learn more at drinkpath.com.
5. PatPat Fitness (Starting at $2.50)
PatPat has tons of awesome athletic gear that will help get your fitness on track! Between workout clothes, running shoes, yoga mats, and resistance bands (pictured above), they have something for everyone wanting to get fit this spring. The brand known for uber affordable, comfy and cozy clothes for baby, kids and family matching has items to help support your health and wellness too! Learn more at patpat.com.