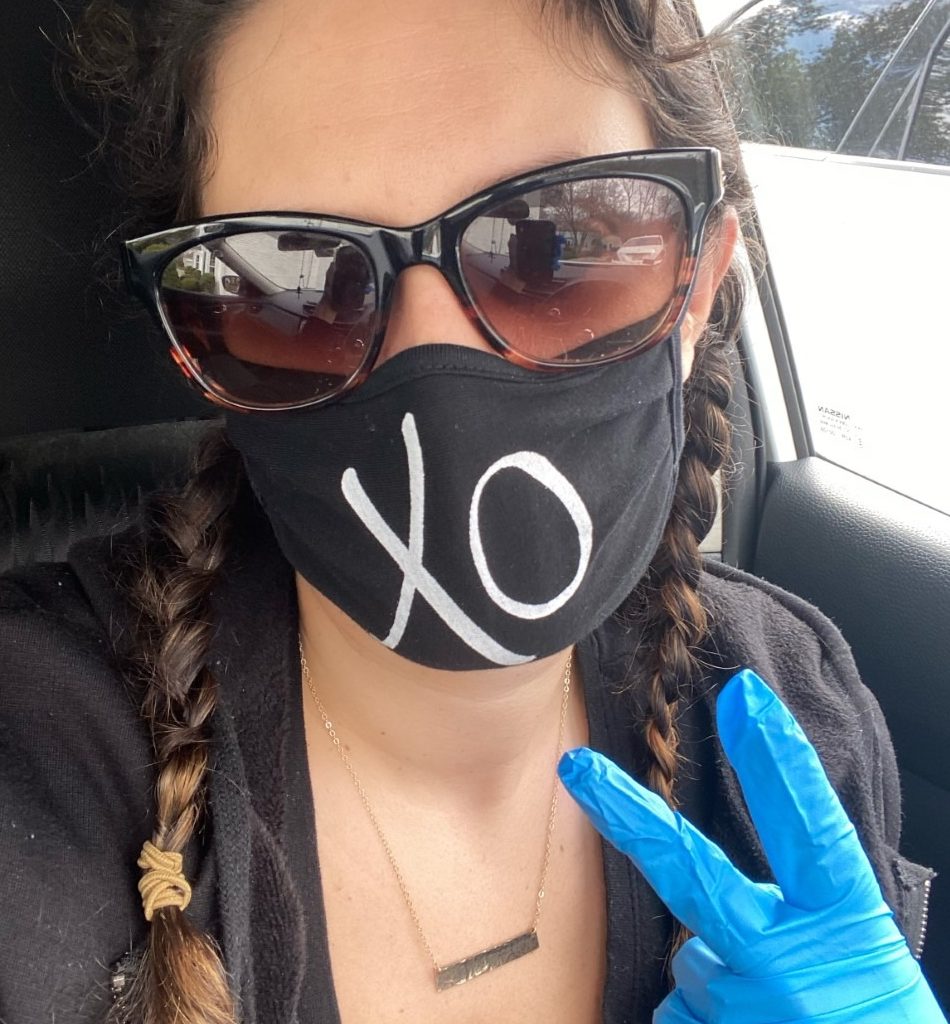 As the skies open to beautiful weather, we can still make the best of being home! Hip New Jersey has you covered with our quarantine Hip List, whether you're buying for yourself or sending a gift to someone special.
With a shortage of face masks and everyone hoping to stay protected during this cold/flu season, snag your own (while you can!) Giftgowns Face Mask. Whether you're battling a cold or flu or just looking to stay healthy, we've got you covered– literally. Even better? They are reusable and machine washable.
To check them out, visit Giftgowns.com. Starting at $12.00.
Have a lot on your mind? Write it down! Girl w/Knife journals are the perfect way to plan your days with intention, improve mental health, and carve time out for creativity.
Looking to reach out to friends and family? Girl w/ Knife also has stylish, creative greeting cards for every occasion.
Meet your paper-good needs at GirlWithKnife.com! Journals starting at $10.00.
3. Lat & Lo
When you can't make it to your desired destination, capture it in jewelry form! Lat & Lo is the unique handcrafted jewelry brand that inscribes sentimental, customized latitude-longitude coordinates to a meaningful place in your life on necklaces, bracelets, rings, and other accessories.
Each piece is customized to represent a special place using coordinates. Whether it's your hometown or where you married the love of your life, choose Lat & Lo to inscribe your memorable place. You can also include a personal message on the back of the piece!
To learn more, visit LatAndLo.com. Prices vary.
Skin Authority is helping give back to beauty and salon professionals, while you enjoy a virtual spa day with friends! This unique beauty "boot camp" features five health and beauty activities to keep your spirits up and your skin bright, whether it's just you at home in the mirror or over Zoom and FaceTime. Each activity has 3 interactive components to broaden our sense of community: something to Do, Learn, and Share, alongside the chance to earn gifts and merit badges.
Skin Authority is offering Camp Skin Authority packs at 30% off and free shipping, with a percentage of the sales going to support the nearest retailer in your zip code that sells Skin Authority products!
Buy just one Camp Skin Authority product pack, or get all five and #SupportLocal!
To learn more, visit SkinAuthority.com/Camp.
Founded by jewelry designer Jill Boylan, Soul Journey Jewelry represents her California roots from the flora, fauna, and infinite possibility of Southern California to her life growing up in the Pacific Northwest. She carries a passion for blending the modern with two other inspirations: her own mother's style, and the 1970's bohemian landscape of her childhood. Soul Journey Jewelry is hand-crafted in California out of fine gemstones, each charged with a specific energy and intention.