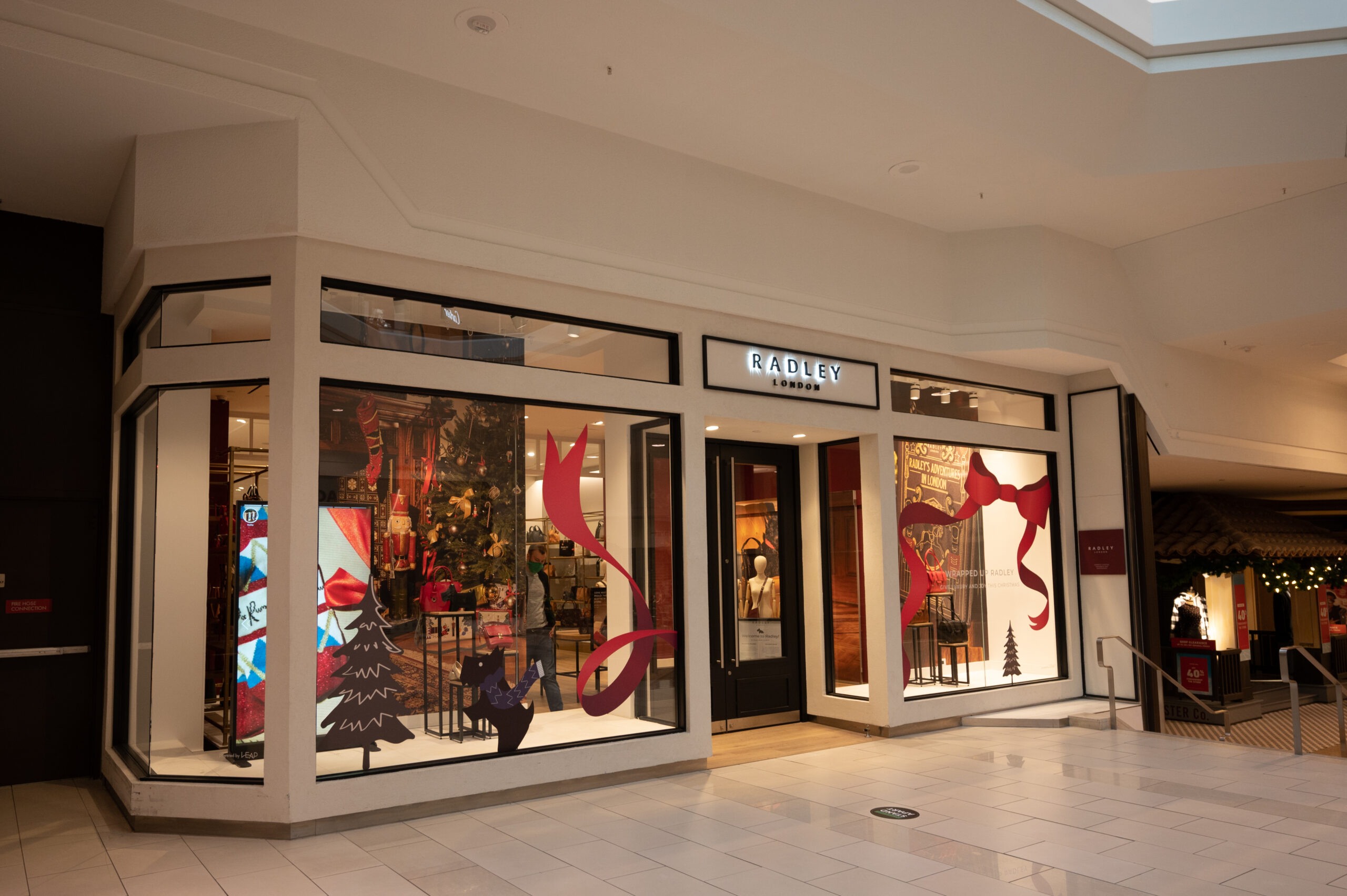 Following the US launch of the iconic British born accessories brand in Fall 2017, Radley London has announced the opening of its very first Stateside based retail pop up store in premium shopping destination, The Mall at Short Hills in Short Hills, New Jersey.
The move reflects the incredible success of the brand in the US market. Having secured listings in key retailers including Macy's, QVC, Amazon, and Zappos, Radley has firmly hit upon a sweet spot within the US accessories market, bringing heritage, craftsmanship and its signature Scottie dog to a new audience that have instantly connected with the brand.
Justin Lilja, Vice President of US notes, "The initial growth and sales performance within the US has been incredibly promising and, as a business, we can see that we fill a unique gap in the market that has resonated with retailers and customers alike. Our combination of classic British heritage, playful spirit and contemporary styling at an affordable luxury price point delivers something new within a crowded sector. 
The US is an enormous market that we are excited to be evolving within. Working hand in hand with our retail partners, alongside our own US e-commerce offering, we can't wait to continue driving growth as we look to cement Radley as a key global player within the accessories space."
The US expansion firmly signifies Radley London's commitment to growth on a global scale and sits alongside ambitious progression within the Chinese, European and Australian markets that have also excelled in recent years.
Kevin Morris, Head of Retail at Radley, says: "We have a passion for crafting beautiful handbags and accessories that blend creative design, quality materials and immaculate craftsmanship, with plenty of personality to finish. We felt the Mall at Short Hills provided the perfect backdrop for us to expand our retail portfolio in the United States and we can't wait to welcome visitors, inviting them to discover the quality and style of Radley for themselves."
The official store opening date is November 13, 2020 with plans to run through the end of January 2021. The pop up will offer the largest Radley London collection in any US location, adding a robust assortment of gifting, accessories, and footwear to their stunning line-up of leather handbags and small leather goods. The store team has worked tirelessly to ensure they offer a safe, clean, and worry-free environment for holiday shopping. With social distancing measures, sanitization stations, contactless checkout, ongoing health screenings for associates, mandatory PPE, and additional guidance throughout the store to adhere to all of the latest CDC regulations and safety guidelines.
Virtual appointments will also be available to those not able to shop the store in person. Customers can book appointments through the Radley London website to shop the assortment and exclusive offers available in store with delivery offered nation-wide.