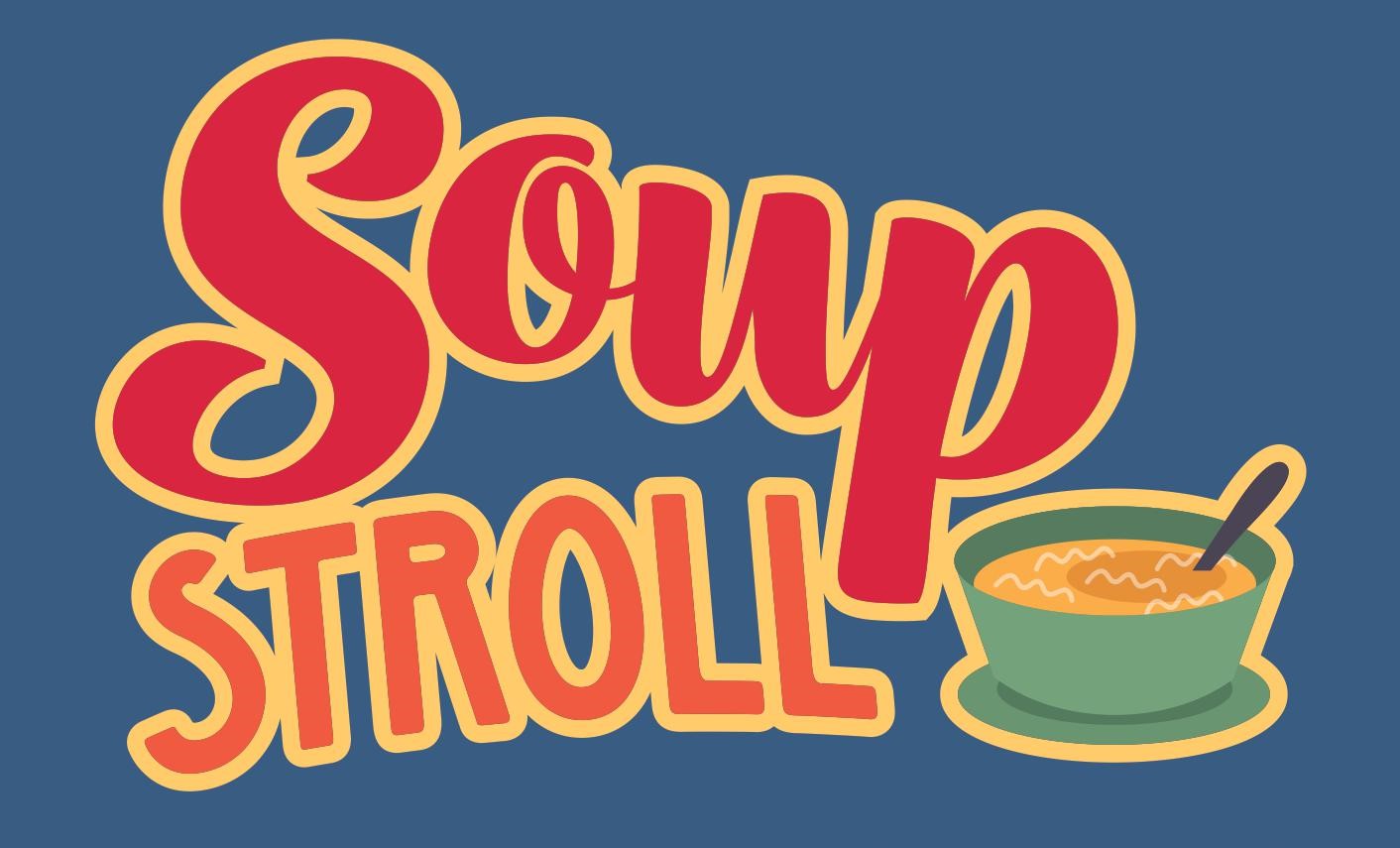 Are you ready for the return of one of Rahway's most popular winter events? Rahway's Soup Stroll is back this January!
Beginning the week of Jan. 8, you will want to spend your Saturdays in Rahway sampling featured soups from participating establishments. Samples are free and will be given out between 1 p.m. and 5 p.m., while supplies last.
There are four easy steps to participate every Saturday in January (8, 15, 22 and 28). It is soup-er easy!
HERE'S HOW IT WORKS:
– Step 1: Visit a participating restaurant.
– Step 2: Ask for a "Soup Stroll Sample" and receive a FREE 4oz sample of their featured soup.
– Step 3: Stroll outside to enjoy your soup!
– Step 4: Optional: Take a selfie at the establishment to submit for the photo contest.
– Step 5: Stroll to the next participating establishment and repeat!
No registration necessary. FREE event!
PHOTO CONTEST DETAILS:
Take a SOUPER SELFIE and enter a drawing for one of four $25 gift certificates to your favorite participating Rahway restaurant!
Here's how to enter:
1) Visit participating restaurants, snap a picture with your soup, and post it to your Instagram Feed or Story.
2) Tag @rahwayishappening and the restaurant (if they have an account)
Bonus entry – Post a photo with an additional purchase you make at a participating restaurant and tag @rahwayishappening and the restaurant.
*All photos must be posted by Jan. 29. Winners will be notified through social media direct messages.
PLEASE NOTE:
– While supplies last.
– Establishments will not be able to accommodate food allergies or restrictions
– Not all restaurants are open the entire 1 p.m. to 5 p.m. period. Please check individual hours of operation
– To assist with the restaurant's COVID-19 protocols, we encourage participants to enjoy their samples outdoors.
For the most updated list of participating restaurants, visit RahwayisHappening.com.