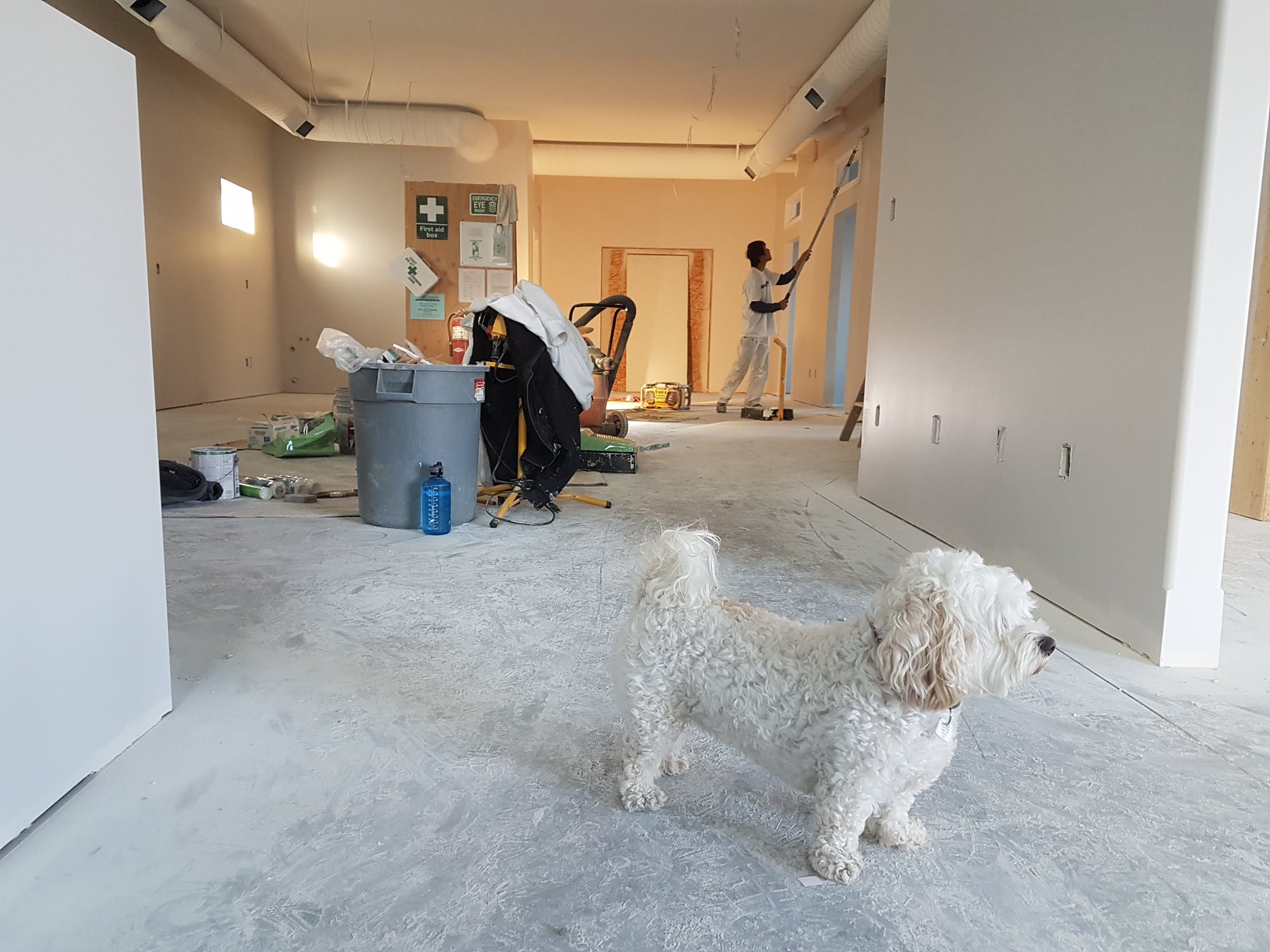 Everyone has opened up a property search website, browsed the available homes and envisaged making a move from their current abode. It's a temptation that forever lingers in the back of people's minds. This could be down to many reasons, from the desire for more space to wanting the luxury of a swimming pool.
Before you start ringing up real estate agents and packing up your belongings, there are numerous reasons why you shouldn't relocate. Below explains the side of staying put at your house:
Moving everything is a real hassle
It goes without saying, but uprooting is a massive undertaking for many reasons.
To start with, you need to get in touch with all your utility suppliers. From your electricity provider to broadband supplier, all of them need to know what date you're moving out. This should be done weeks in advance, especially if you're planning on using the same suppliers at the new home. Oh, and speaking of broadband, you might have to wait for an internet connection to be established at your new house – so forget about video streaming for a little while.
Along the same lines, you will also have to contact every entity that sends you bills or mail. That includes your bank, insurance providers, dentist, the IRS, online retailers etc. They will all need to know your new address. If not, important mail could end up at your old house.
Then there's the case of moving all your possessions to the new home. First of all, it is a pain to pack everything up, place it on a moving truck, bring everything into the new property, unpack – and then reorganize everything. The move could also result in damage to your possessions. Plus if something such as, say, your television was broke during transit, a standard TV warranty is unlikely to cover the damage.
Even still, the reasons for moving homes might still outweigh the negatives pointed out above. If that's the case, don't underestimate the potential to upgrade your current place of residence.
Need extra space? Get an extension
How do you improve your home? One of the most effective ways is via an extension. This is a particularly important step for those who are seeking extra space. If you are attempting to accommodate a growing family, you might require an extra room for example.
Gaining additional space is admittedly easier by moving to a bigger home. With that said, extending your property isn't too strenuous on either your time or bank balance – at least, depending on the type of extension chosen. Take an attic conversion. Not only does it supply a well-sized space for a large bedroom or something like a home office, but a converted attic can even add value to your home. This is also the choice for those who are unable to extend out sideways.
Before even considering an extension, however, there are ways to adapt your current home to maximize space. There's an appetite for large open plan spaces right now, which involves the process of removing internal walls. This open space creates a lighter, more spacious area for your home's ground floor, and it's also a more inexpensive route to take than external structural work.
Furthermore, look into your current house configuration. Simply having the wrong kind of storage solutions could be hampering your efforts to fully flesh out your space.
Revamp what you have currently
Another reason people move home is due to the standard of their current home. It might not incorporate a certain luxury feature that other properties boast. Alternatively, certain areas of your house might be appearing tired.
With this in mind, revamping your home could help to revitalize in a number of ways. Of course, it rejuvenates the property. Yet it can also assist with improving your overall opinion of the house – to the point where you cease searching for a move.
How do you revamp your abode? An ideal opportunity is a full upgrade of your bathroom or kitchen. The latter is particularly recommended, as the kitchen a place where you'll usually spend an extended period of time and congregate with family and friends.
While a full upgrade would be nice, it's not always an option due to the cost involved. In that case, it's simple – and inexpensive – to do small yet effective updates to your home. This could be a fresh lick of paint to doors, replacing limescale-plagued tiles, swapping out a shower curtain for a glass screen etc. Small updates such as these can make a massive difference.
For everything Garden State, visit HipNewJersey.com.