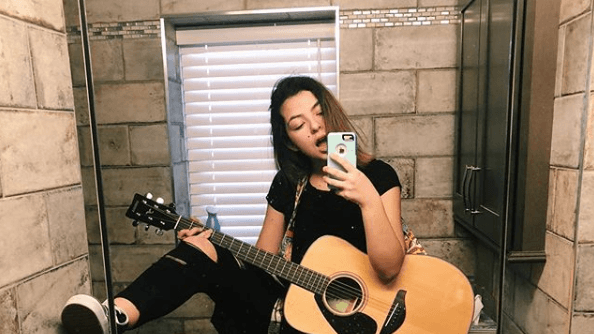 Sometimes you can become something that you never dreamed of and possibly become the next big thing! Raquelle "Rocky" Rocco would have never thought that over a year ago, she would be recording her own music today!
Recently, Lisa Marie Latino sat down with up and coming New Jersey singer in the #HipNJ studio. The Marist College student explains how her newfound career was totally unexpected!
Growing up, Rocco was into athletics and the drama club; playing soccer and singing in the choir at school as just an extracurricular activity.
It wasn't until last Christmas, when her father gifted her an acoustic guitar, that she decided to make her vocalizing hobby more of a serious venture. Within a month, Rocky Rocco wrote her first song and started recording her music recently!
Soon enough, Rocco transitioned from singing songs in her room to doing open mics and performing at local venues.'
Rocky then stunned Lisa with her beautiful voice by singing the chorus of her newest song, "Trading Flowers." Check out the interview to hear it for yourself!
Interesting in seeing Rocky play a live set? Check out her Instagram  to see where you can hear her playing some tunes at her next local gig, and keep up with what is going on in her music life. #HipNJ has also heard she is releasing some music very soon, so be on the look out!