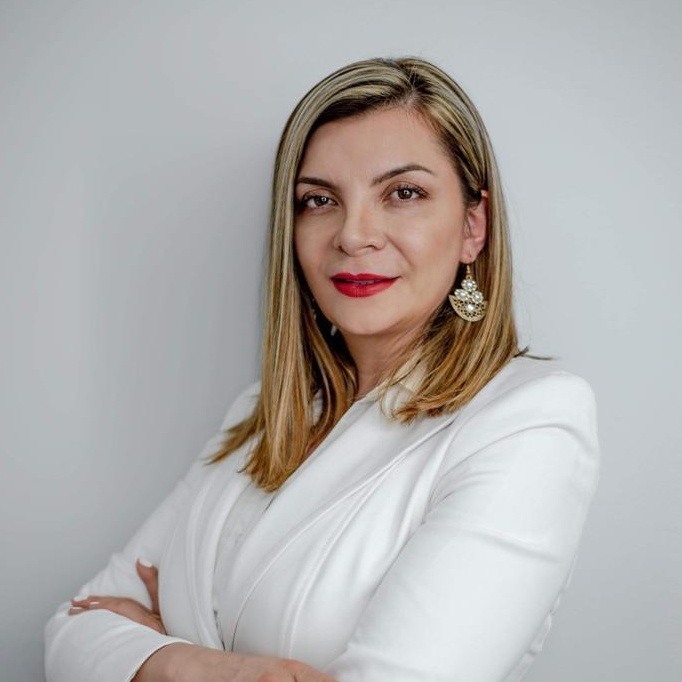 Recently we had a visit from Monica Gaston, owner of Salus Per Aquam Spa in Randolph, NJ. She came to our coworking space at Industrious in The Mall at Short Hills to talk about her story and her work.
Monica came to the US from Colombia and started working at DePasquale, one of the best spas in New Jersey, even though she spoke no English. Monica started out making cappuccinos and doing housekeeping, but she loved working with people and helping them feel good. She soon got the chance to switch over to nails, and about 4 years later, she got a license for skincare and fell in love with skincare.
After 10 years of working at DePasquale as the top esthetician, she opened her own spa with DePasquale's blessing and now she trains other skincare specialists, including those who work at DePasquale and also virtually during the pandemic.
Monica specializes in post-cosmetic surgery treatments such as lymphatic drainage massages, body contouring, and the latest in facials and other skincare techniques. For Monica, anti-aging is not just about facials and moisturizers, but about finding the right set of treatments for her client's specific skin. She does peels, massages, and more. She believes that a unique set of equipment, products, and more is what it takes to work on the skin well.
The safety of her staff and her clients, especially during this pandemic, is very important to Monica. She makes sure to book her clients for an hour and a half so they don't have to cross paths with other clients, the staff wears masks, and rooms are disinfected every hour. She also uses essential oils and good-smelling detergents to kill bacteria and also create a pleasant environment.
To book an appointment, visit their Instagram, Facebook page, or website.