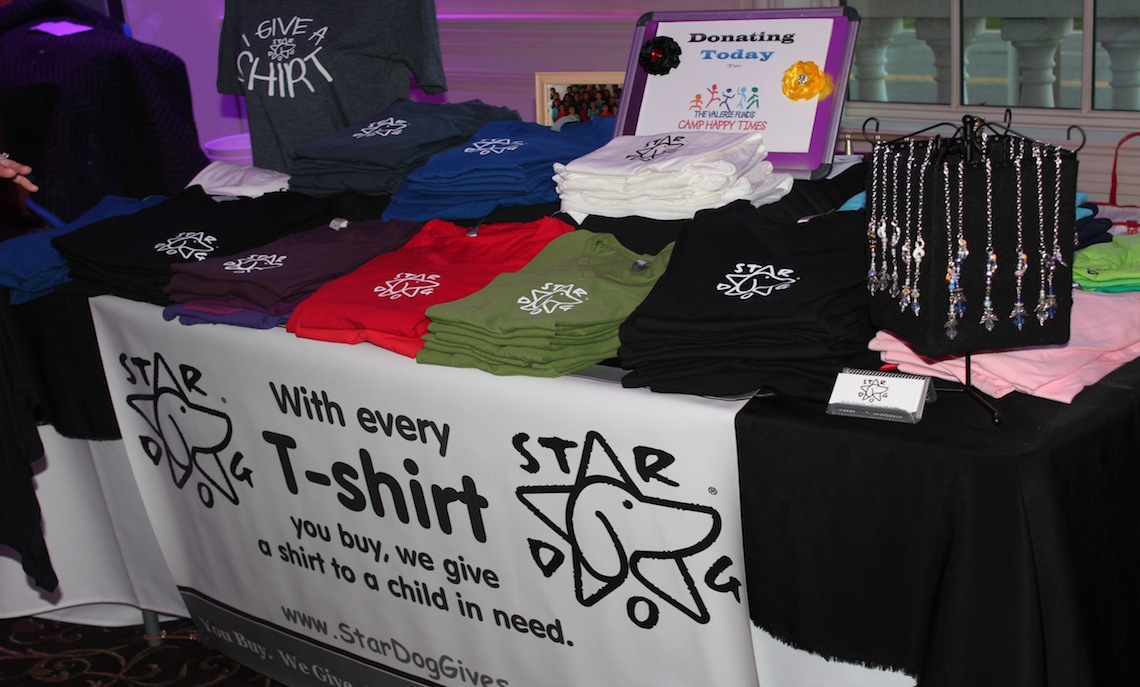 Do you give a "shirt?"
Star Dog certainly does.  What started out as a small charitable concept is now a booming business helping children in need!
#HipNJ's Kelly Dillon sat with the founder and owner, Denise Riccotti, to learn more about this stylish organization.
The company was born out of a clothing donation Denise made to an orphanage in Mexico.  The children were ecstatic when they received the brand-new garments, and asked if they could have dogs printed on the shirts.  Thus, a brand was born!
Star Dog's shirts are made from pre-shrunk, soft spun cotton, and are available in all sizes.  #HipNJ charities that SD is affiliated with include The Valerie Fund's "Camp Happy Times"; Your Grandmother's Cupboard; Father English Center and many, many more.
When you purchase a shirt from Star Dog, they in turn donate one back one of their charities.  To pay it forward in a fashionable way, or to learn more about Star Dog, please visit their website.