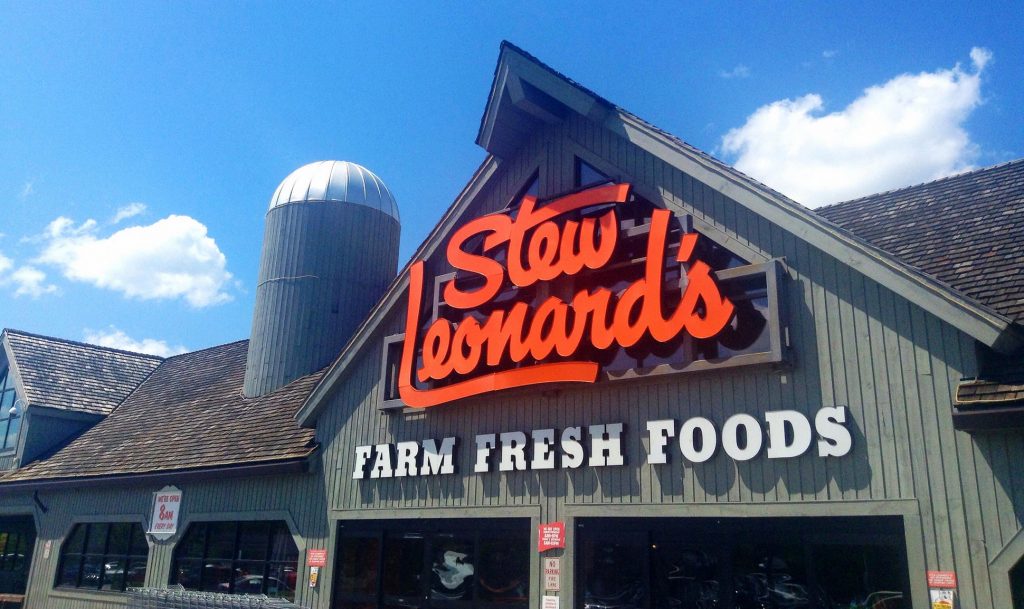 The new Stew Leonard's store has officially opened up in Paramus Park, and they are switching up the aisles to give us the quality produce we deserve!
Stew Leonard's has made its way from New York and Connecticut to Jersey, and they are bringing their animatronics with them. The business is famous for creating a unique shopping experience for its buyers; their Instagram-worthy photos and kid-friendly attractions prove that. Cow statues and singing avocados, inspired by Disney Imagineers, help bring the fun to food shopping.
Stew Leonard's hugely emphasizes on the quality of what is on their shelves, especially their milk and dairy products. Starting out in the dairy business, Leonard's value the quality of milk and is dedicated to making sure it is free of growth hormones and antibiotics by sourcing their milk from farms and growing their own food.
High quality products are on every shelf from pasta sauces, to frescatrano olives, and even grass-fed meats such as beef, chicken, ham, and turkey. Customers are promised excellent meats, as all the butchers are trained in nutrition, animal welfare, and environmental sustainability. Costumed characters give you entertainment around the supermarket while you try delicious free samples and shop. With Leonard's being brought to Jersey, the supermarket sources their products from areas such as Somerset, Hammonton, Edison, and of course Paramus.
Food is always better when its fresh, and Stew Leonard's is a gift sent by the grocery store Gods! Leonard's will also be featuring a sushi bar, bakery, and even Mrs. Leonard's Kitchen, where customers can pick up food to go when there's no time to cook.
Stew Leonard's is in Paramus Park Mall, go check them out and save us some of that delicious sushi! For more information on the new Stew Leonard's, make sure you visit StewLeonards.com.
For everything Garden State, keep browsing HipNewJersey.com.