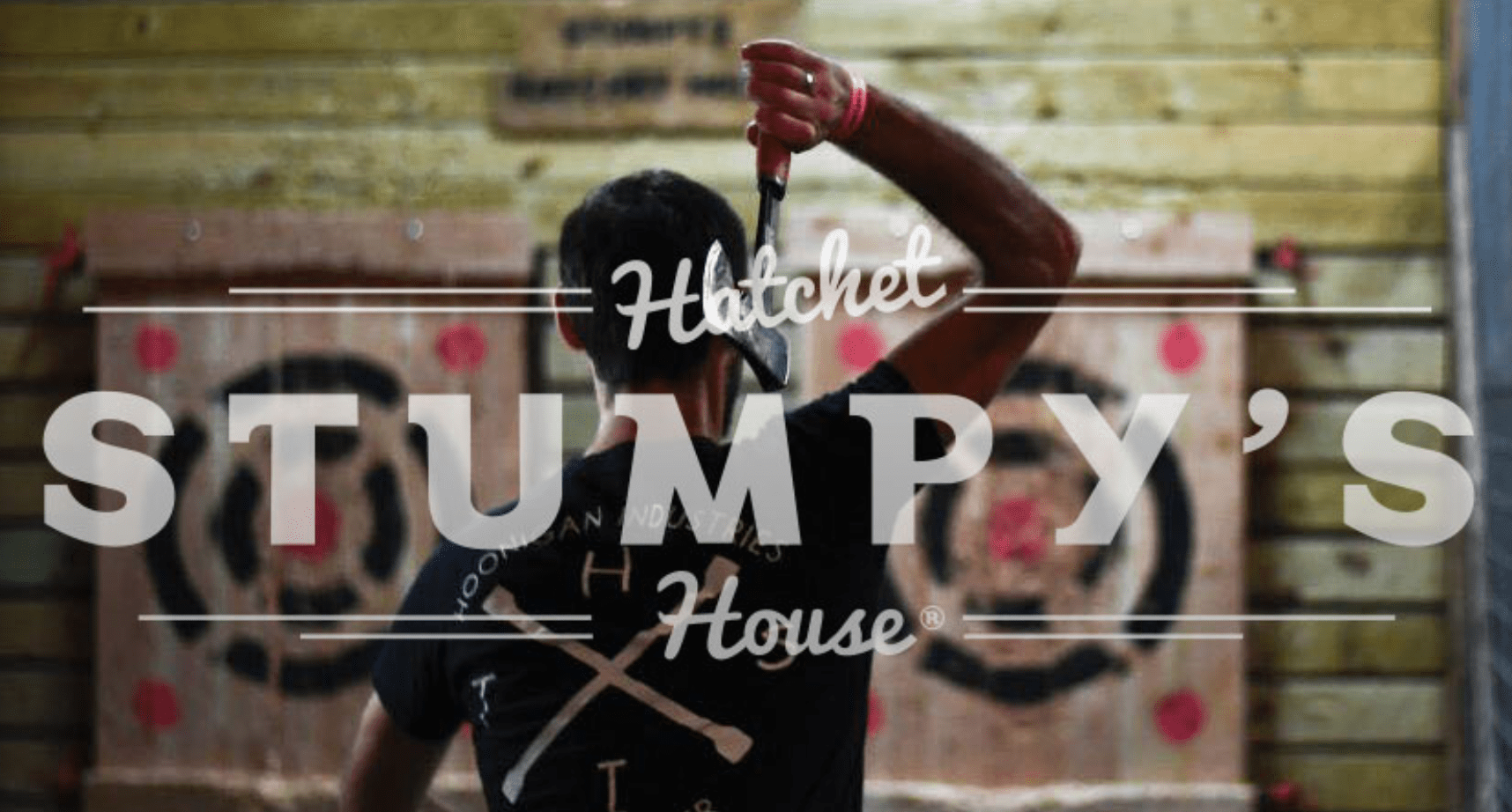 "Stumpy says let's bury the hatchet!"
After opening their first location in Eatontown in 2016, Stumpy's Hatchet House has made quite a name for themselves.
They were the first ever indoor hatchet throwing range in the United States, and now they have new locations popping up all over. Most recently, the craze has come to Fairfield with Stumpy's 46.
This location lets customers enjoy food and drinks while they practice their throws. It has been said that people can take anywhere from a few minutes to an hour to hit a target.
Since there is no perfected method for throwing a hatchet, you have two hours in your pit to decide how you want to toss it. Many regulars choose between the one-handed or the two-handed grip, but always follow Stumpy's rules by throwing it overhand.
Stumpy's is all about having fun! You can throw any type of celebration, from a Bachelorette party to your break up party…you name it, they applaud it! They will even hold an "Axe Your Ex" divorce party, which is pretty much promised to make you feel better. They also hold birthday parties and corporate events.
Even if throwing hatchets isn't your thing, you can play Giant Jenga and Cornhole, watch Direct TV and enjoy their free Wifi.
Safety is extremely important. Before you start, you have to go through a brief training session which teaches you to always keep your eye on your ax and that no trick shots are allowed. You also have to be 21 or old to join in the fun!
With Stumpy's being the big trend in New Jersey, spots fill up fast. So, we recommend you book your trip in advance.
Stumpy's is open Wednesday through Sunday and will cost you $40 for a two-hour session.
Fairfeild Location: 373 US-46 West, Suite D107 Fairfield, New Jersey
Click here for more information.