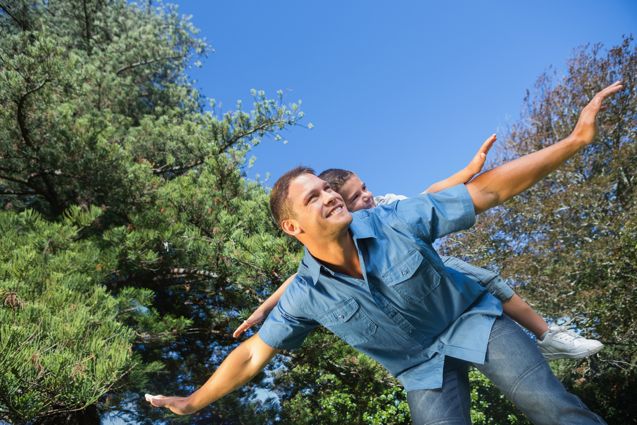 Today is International Men's Day! This day is dedicated to all the men out there. You all deserve some positive attention and acknowledgement for the great value you bring to your families, friends and the world! Today we celebrate positive male role models and promote awareness of the societal issues that men deal with.
International Men's Day is also the birthday of Dr. Jerome Teelucksingh's father, a doctor from Trinidad and Tobago who actually relaunched the day in 1999. International Men's Day often goes unnoticed, but we are here to tell you that the day does exist and happens annually on November 19th!
Believe or not, men actually do deal with major societal issues that could potentially harm them. These include mental health, toxic masculinity and even male suicide. Toxic masculinity is a huge one. This term refers to the stereotype that stops men and boys from expressing their emotions because men are supposed to be "dominant".
This is unhealthy and its time for us to let our males know that we understand that they have feelings too. Its okay to express them. They need to express them. Because of this, toxic masculinity prevention groups have been created as an effort to help men get away from this stereotype.
Here are some NJ based prevention groups:
Men Talk (Ridgewood, NJ)
This program was developed to fight against toxic masculinity. It's a place for those men who feel like they can't talk about certain problems because society has forced them to believe so. Chris Warren-Dickens, the director of the group hopes to spread the idea that talking about things is a sign of strength and not weakness.
Men's Resiliency Group (Oakhurst, NJ)
This men's group is a safe environment for men who deal with anxiety, depression or loss. The mission of this group is to help men move forward in life when they may feel stuck or lost. Bruce Macbeth leads the group, creating a trusting and open environment for all men.
Young Leaders (Livingston, NJ)
This group has been designed for young boys; to mold them into well-rounded men. It's a place where these boys become leaders and gain confidence. It teaches them avoid societal pressures and just be themselves.
Today, ask your dad, son or husband, "Are you okay?" Let them know that they are valued and appreciated, while assuring them that they can confide in you for anything.