Earlier this week, #HipNJ's Kelly, Jacques and Lauren visited the Prudential Center to watch the New Jersey Devils take on Tampa Bay Lightning from one of the #PruCenter's stylish suites.
"The suites were really cool, I have never been in a suite before," Kelly said. Complimentary food and beverages were provided as the #HipNJ crew watched Game 4 in style. They were even given a Swag Bag, pictured below, to commemorate the night!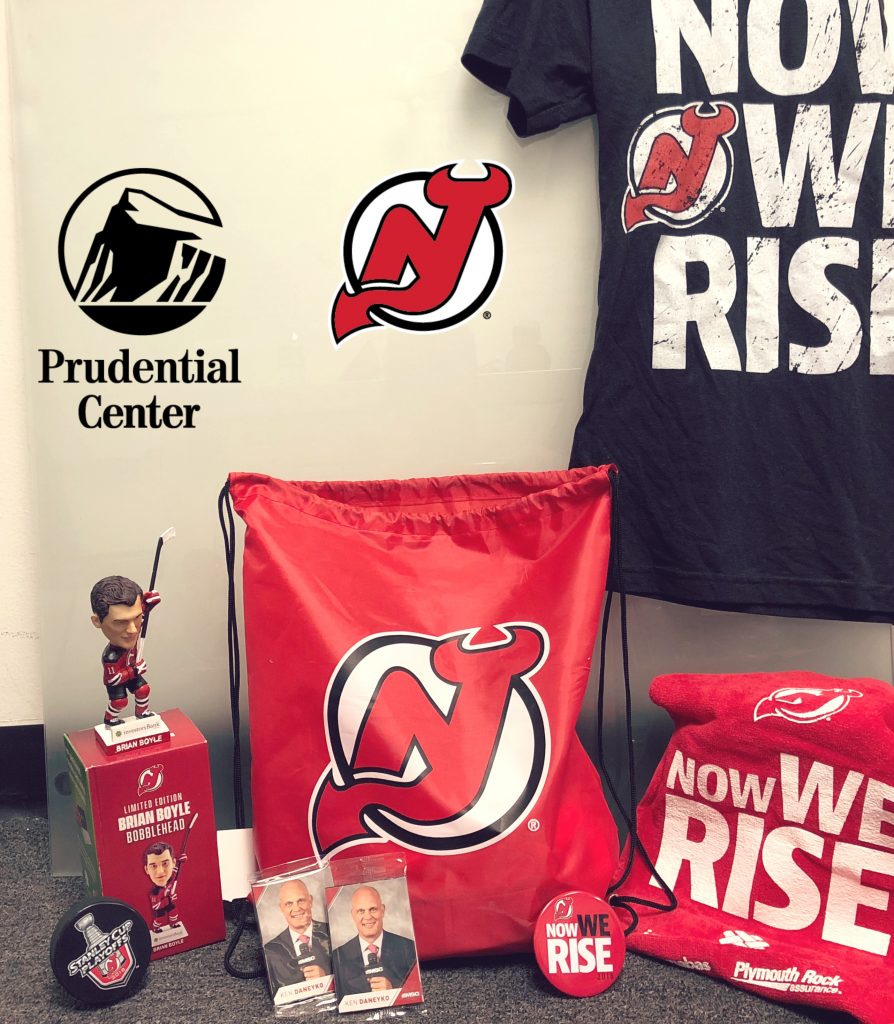 The Swag Bag contained multiple items stating "Now We Rise," which has become an inspirational staple of the team.
"The arena was filled with the color red, and the energy was electric," Kelly recalls. Fans were decked out in the team's signature color and some even painted their faces.
Even though the Devils did not come out victorious, #HipNJ had the best time and loved every action-packed second. "We wish the Devils the best of luck in Game 5, as they continue their journey to the Stanley Cup," Kelly concluded.
Thank you to the New Jersey Devils for this wonderful experience!