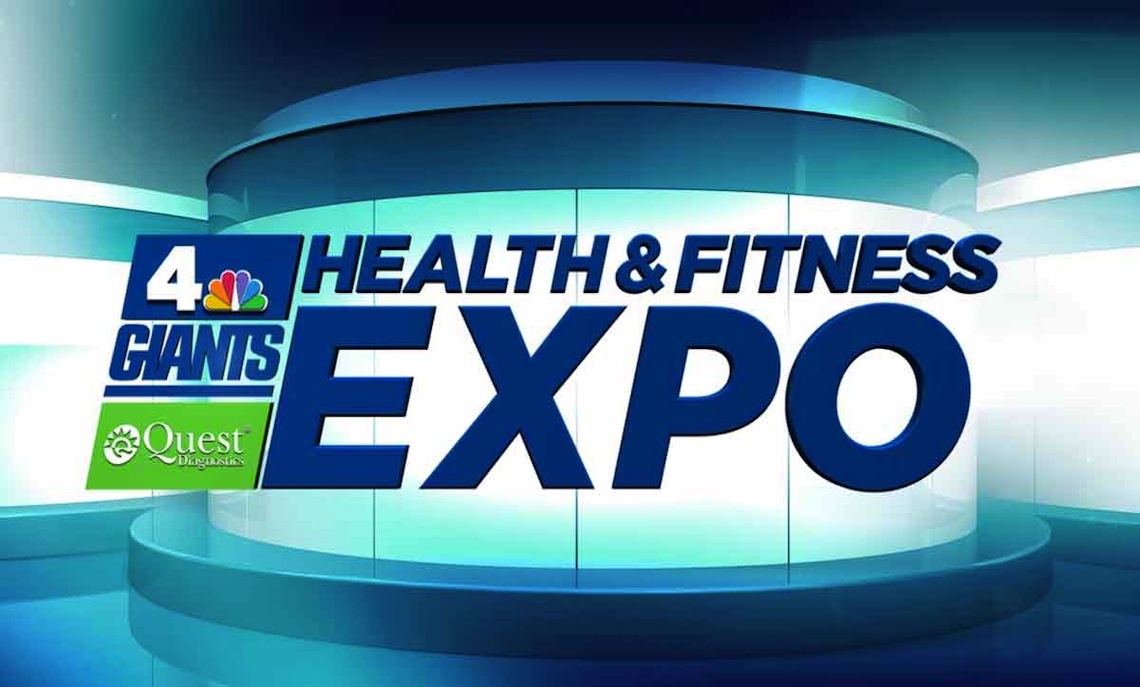 This summer, New York Giants fans and "hip"- New Jerseyians alike flocked to the Metlife Health and Fitness Expo at the Meadowlands in East Rutherford. The event was hosted by NBC 4's Bruce Beck and Giants punter (and #HipNJ guest!) Steve Weatherford! 
There was no shortage of things to do, including the "5k Run of Champions", Zumba Zone, meet-and-greets with Giants greats, and more!
#HipNJ's Enzo Domingo was on the beat on this glorious July weekend.  Enzo spoke with Kristin Givone, director of channel marketing for Quest Diagnostics and the woman behind the cause.  Quest Diagnostics is a proud partner in health with the Giants, and all parties thought it would be beneficial to engage fans in a fun wellness outing.  Certified fitness trainer Kenneth Moskowitz echoed his pleasure for the day's objective- to teach people how to live happier, healthier lives in this expo.
One tent that was popular with attendees was Dance Dance Revolution (DDR) tent.  Volunteer Jimmy explained its appeal; that it was a great way for adults and children to workout together.
We'll see you at Metlife Stadium next summer for Round 2!