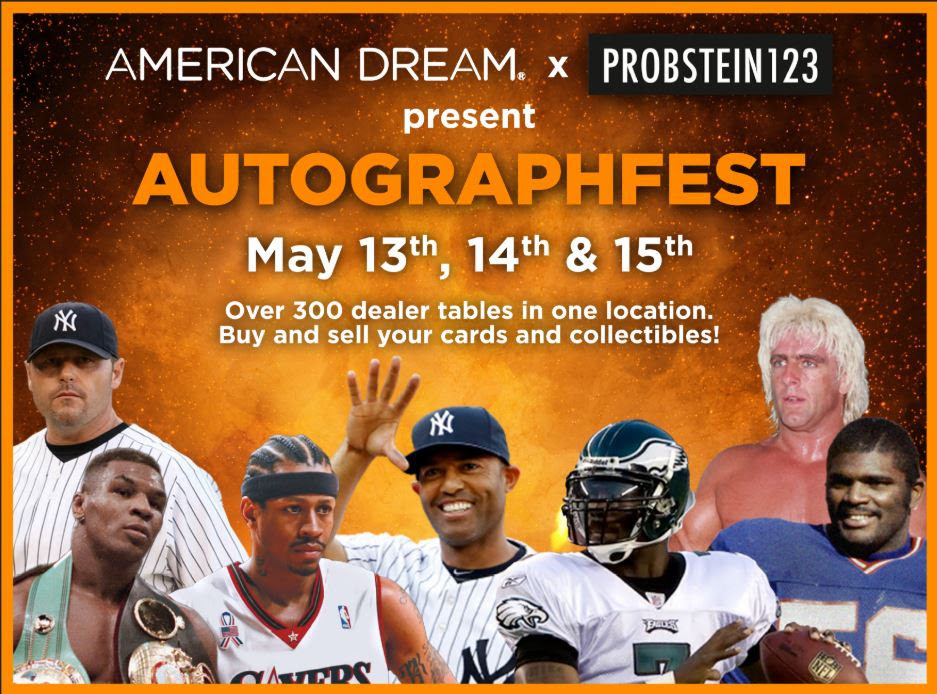 Probstein123 – the largest sports card auctioneer on eBay – and American Dream – the unrivaled entertainment, shopping and dining destination located minutes from NYC – have linked up to host the ultimate celebrity autograph and baseball card festival at American Dream from May 13 to May 15.
Introducing AUTOGRAPHFEST – an experience that invites sports fans of all ages to meet, take a photo with and get an autograph from some of the biggest names in the sports, such as Mike Tyson, Mariano Rivera, Ric Flair, Pete Rose, Allen Iverson, Bill Goldberg, Roger Clemens and many others.
The festivities will also include over 300 dealer tables selling sports cards and memorabilia, giveaways, games and much more.
The inaugural AUTOGRAPHFEST is expected to be the first in a series of events that introduce celebrities and collectible sports and gaming cards to anyone and everyone.
For more information and to purchase autograph sessions, click here.