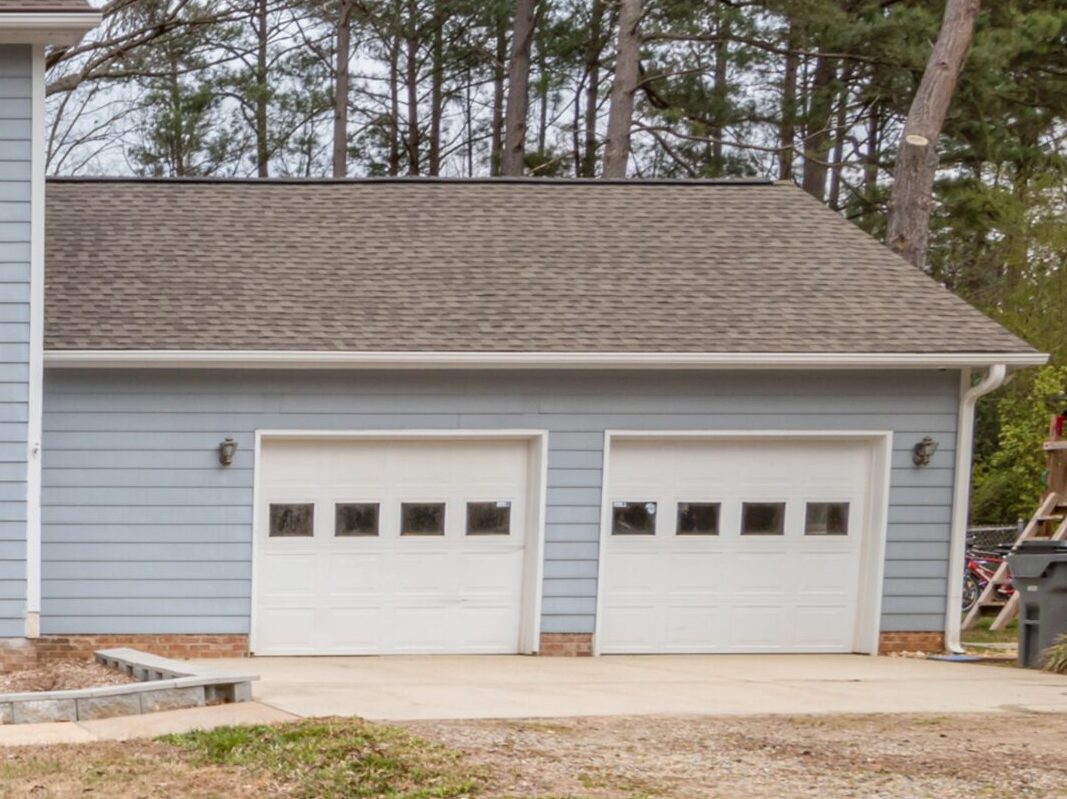 Many garage owners make the mistake of storing household items in their garage without organizing them. As a result, these things pile up and turn your garage into a junkyard. In the long run, you won't have enough space in your garage to contain your car.
While a garage can double as a storage room, you should make sure that you keep things orderly. You can achieve this by utilizing garage organization ideas.
To help you get started, we've narrowed down a couple of things you can do to tidy up your garage. Keeping your garage items neat will impact your efficiency as well as the spaciousness and spotlessness of your garage.
Take Useless Things Out Of Your Garage
Simply put, declutter your garage to free up space you can otherwise use for more important items. Take a day or two to accomplish sorting things whether you should keep or get rid of them.
Separate the items to discard based on what you plan to do with them — Are you going to sell, donate, or dispose of them? Once you've collected everything, you should remove them immediately from your garage so you can start dealing with the things for storage.
Make Sure The Garage Door is Working Properly
Since the garage door is part of the garage, you need to check on the current condition of the doors too. The garage doors will protect the space you're organizing and you need to ensure it does an excellent job in providing protection and insulation.
The best is to work with highly experienced and licensed garage door repair technicians when giving your doors an inspection if any part or system of it is not working correctly, they can help you with any kind of issue, replacement or installation, from a garage door spring repair to a fully new garage door installation.
If you are planning to keep the doors closed indefinitely, don't forget disconnecting the opener. If, on the other hand you're aiming to keep it opened once in a while for ventilation, ensure that all parts of the door are working well. If not, you can always find a garage door repair company near you in an online business directory and let the professionals help you out.
Sort The Items To Store in Your Garage
Different garage owners keep different things in their garages. Holiday decorations, sports equipment, hand tools, gardening apparatus, car supplies, and the list goes on.
Ideally, you should have an inventory of the things in your garage so you can easily group them based on their type. After classifying, it'll be easier for you to store them in separate organizers and place each in strategic locations inside your garage.
Think About Placement
When you decide on how you will keep your garage supplies, you should consider how often you use each group of things.
For example, you need to store materials that you often use in accessible areas. It would be inefficient and frustrating to keep your cleaning or gardening equipment in your ceiling storage.
On the other hand, you shouldn't place things you seldom need near your garage entrance. Holiday decorations and camping gear will only take up space in your garage and waste valuable floor space.
Use Different Storage Products
You have dozens of options to store items in your garage. Here are some storage organizers you can put into service:
– Pegboards for your hand tools or gardening equipment
– Labeled plastic bins with lids
– Upcycled jars for hardware and small things
– Closed cabinets with locks to store chemical
– Open shelves for things you always need and use
– DIY overhead storage for seasonal items
Make The Most Out Of Your Vertical Space
To prevent your garage interior from looking cramped, you should avoid putting a lot of things on the floor. As much as possible, you should limit the floor space you will occupy to secure your car's parking space.
Instead, take advantage of the height of your garage. You can stack up bins with lids and boxes to keep things off the floor. You can also make use of your wall to mount various garage supplies. Furthermore, creating a storage place in the overhead space of your garage is a great idea to maximize the vertical clearance in your garage.
Consider a Folding Workbench
If you're a frequent DIYer who needs a work area in your garage, you should consider a folding table. You can also have the folding workbench mounted on the wall so you can easily close it when it's not in use.
No one is stopping you from keeping things inside your garage. As long as you store them in an orderly manner, you can enjoy the benefit of having a garage and storage room in one place.
Photo by Curtis Adams from Pexels
Twitter: @CurtisLAdamsJr
Instagram: @curtis_cj_adams