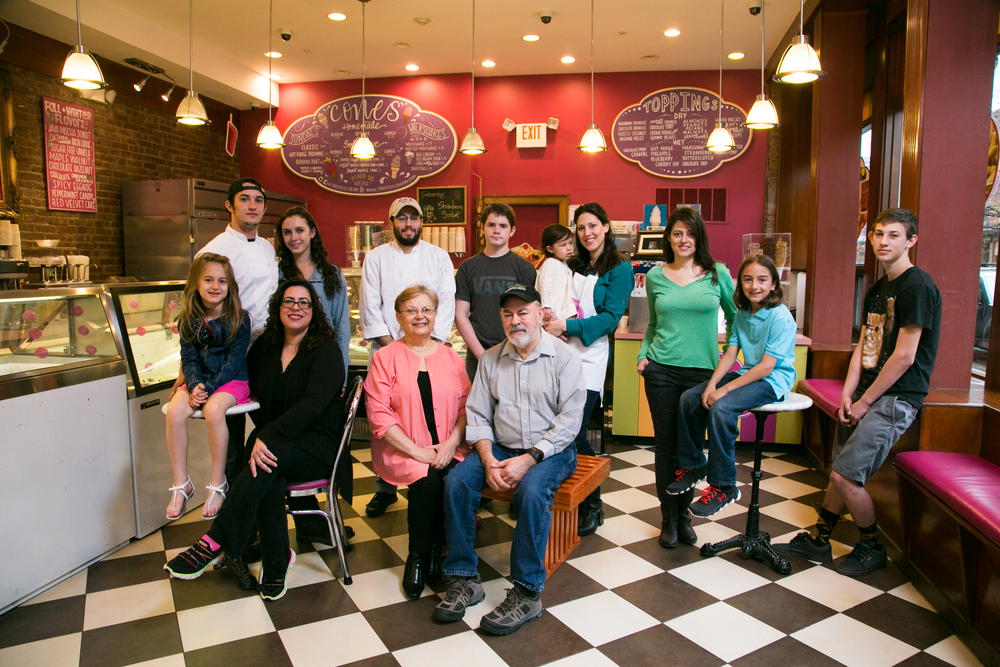 Torico Ice Cream Parlor is celebrating their 50th Anniversary on July 8, and #HipNJ has the scoop!
We spoke with the beautiful family that started and maintained this Jersey City staple– Pete and Pura Berrios, the original founders; their children, Christine Berrios, Denise Berrios, Carolyn Berrios-Gantaifis and Vicky Berrios; their grandchildren, Steven Berrios, Christopher and Dreá Gantaifis, and Alia and Noah Badran; and some of their stellar employees, Vicky Thomas, Nicky Centron, Dawn Estrada and Julie Hansen.
Their story is one of pure inspiration and totally embodies the American dream. Pete and Pura Berrios are immigrants from Puerto Rico, and they started their business with the intention of simply sharing some of their homeland favorites with their new neighborhood. However, that idea exploded into one of the longest-running and successful businesses in Hudson County! Favorites among Torico faithful include Rocky Road, Chocolate Blackout, Banana Peanut Butter Chunk and Coconut Joy.
Learn more by watching the video here.
To commemorate 50 years, the Jersey City shop is taking over Erie Street from 12 to 4pm, treating guests to sweet free samples, prizes and more fun. Stay tuned to #HipNJ n more event details!
For more information on Torico's Ice Cream, click here!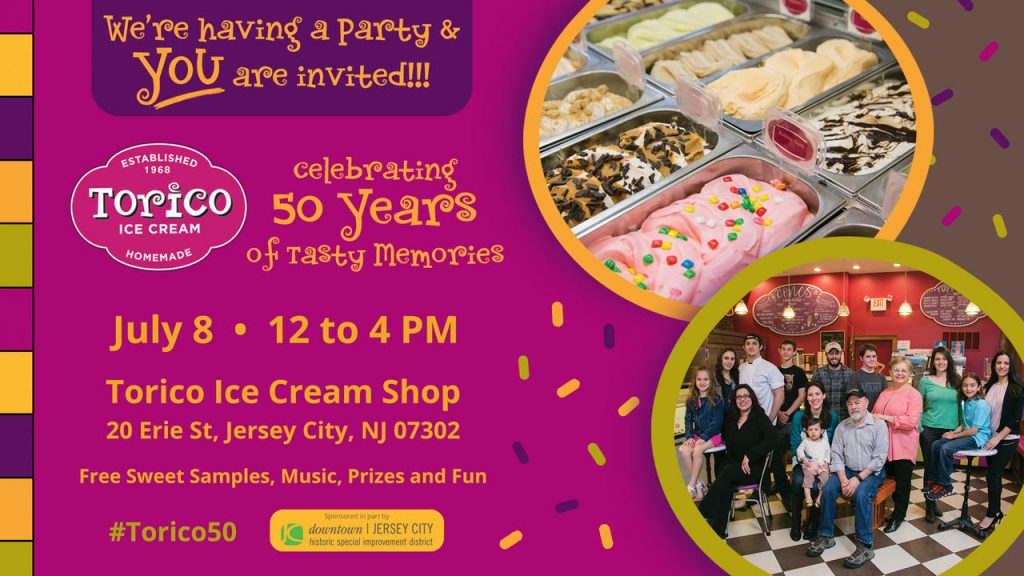 [yop_poll id=1]