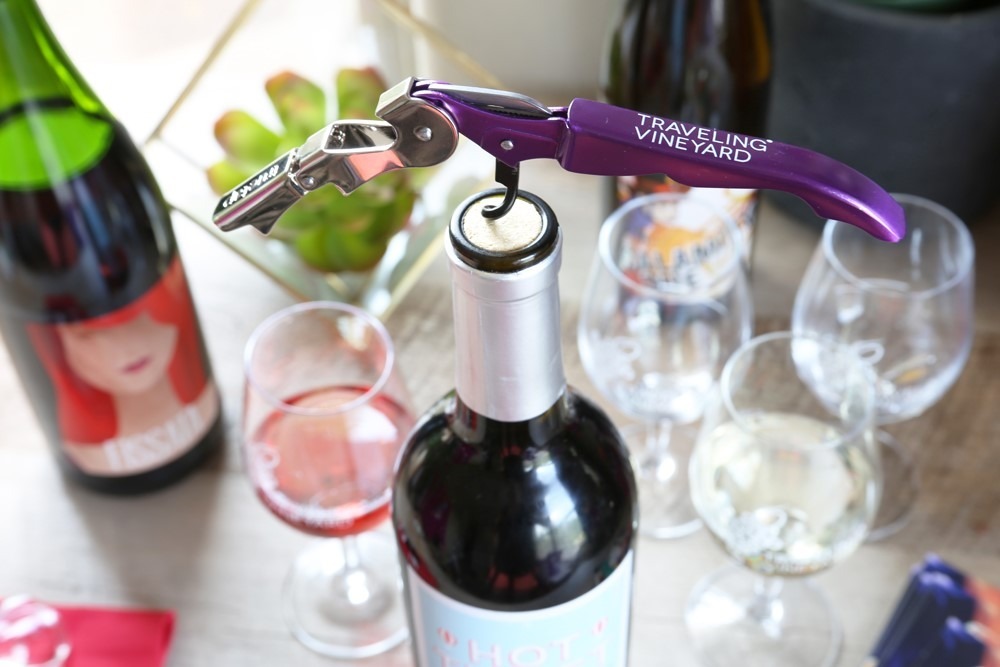 Wine tasting is a great way to get together with friends, try something new and sip your worries away. If you're looking for all the same perks, but without the long waits, impersonal service and a lack of variety, then #HipNJ has got the scoop on the Vineyard you need to know about. And it's right in your own living room.
#HipNJ's Maria Falzo chats one-on-one with Christine D'Elia about the Traveling Vineyard. This innovative service brings everything you need for a fun, hip wine-tasting party right to your door. The wine, the glasses, lessons in food pairing, even host discounts are provided during your 'tour'. Your Traveling Vineyard Guide will also show you the latest in wine accessories, like personal aerators and wine savers. Who doesn't love a good accessory?
One of the best parts about these in-home wine tasting parties, besides the delicious wines, is that it's free to host! After your tasting, guests and hosts are invited to order wine and accessories for direct shipment. With the bottles ranging from $11.99-$29.99 you'll want to stock up until your next tasting.
If you find yourself falling in love with the ease of wine appearing at your door (who wouldn't?) you can join the ReWined wine club. Members receive customizable, curated wine selections each month.
"The idea is to make it really accessible," says Christine. Whether you are new to wine tasting or you consider yourself a pro, you'll find yourself savoring this style of tasting. "I've had to whole spectrum. And people on both sides say 'Wow, I really learned something today!'"
These in-home tastings pair well with all types of events; Galentine's Day, Bachelorette Parties, corporate events, family functions, game nights, or a couple's night-in.
To reserve your in-home, exclusive experience, Christine can be found on Facebook at Wine Girl Tastings and on Instagram at Wine_Girl7. Cheers!