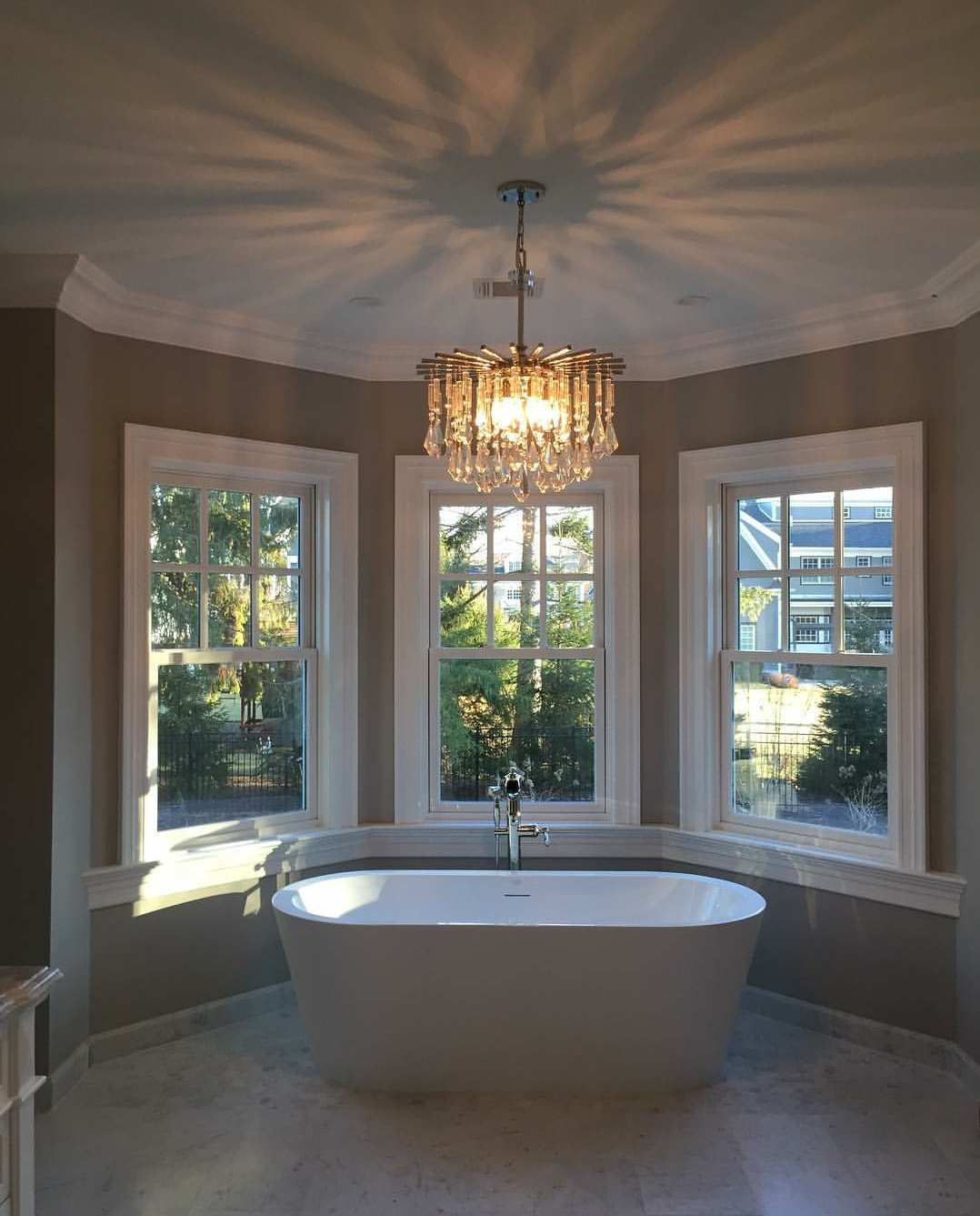 Chandeliers are no longer reserved for just formal dining rooms and main entryways. How about inserting a dash of modern elegance to your bathroom decor? Platinum Electrical Services can help install bathroom chandeliers!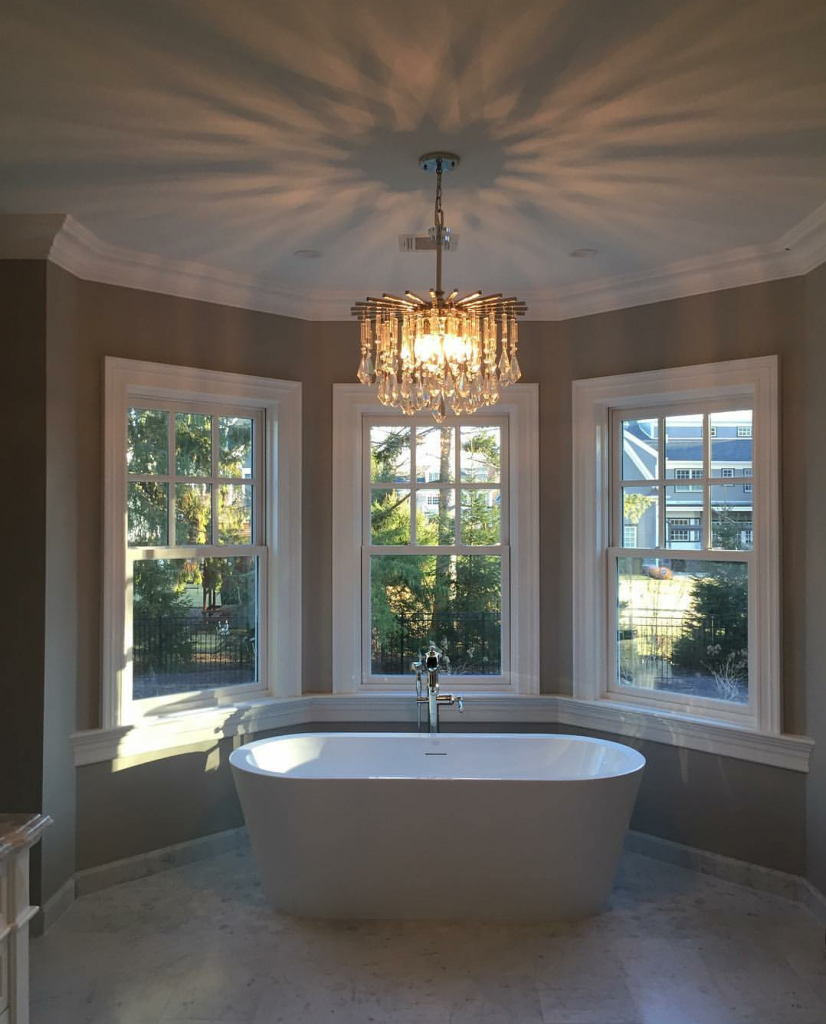 According to DesigningIdea.com, popular types of chandeliers include:
Traditional – They are elegant with a formal style using detailed scrolling and the highest quality materials.
Tiered – Have a light for each tier. Therefore the more tiers this type has the bigger it is. A tiered chandelier can come any any style from contemporary/modern to traditional.
Mini – These light fixtures are a popular choice for the bathroom as their smaller size makes them ideal for an intimate space. Similar to a full size fixture, mini chandeliers are often used in bedrooms and closets to enhance the area and provide a sense of style and elegance.
Crystal – Glamorous is a great way to sum up the look of a crystal chandelier. They can also be expensive if constructed using real crystals. They are eye-catching and dazzling as light reflects off of each crystal. Crystal chandeliers are amazing for creating an aura of romance to a room.
Drum – Featuring one or multiple lampshades, a drum chandelier has a shade that completely surrounds each light or the entire fixture. They are similar in appearance to a pendant light.
Contemporary & Modern – Sleek and stylish are two words that define a contemporary/modern chandelier. With clean lines, straight edges and modern materials these light fixtures can really add your own personal flair to a bathroom space.
Rustic – With a casual style these types of light fixtures often have distressed or burnished finishes. They can even have rustic materials such as branches, tree branches, animal horns and old fashioned sconces and characteristics.
Transitional – A mix of modern and traditional, a transitional chandelier is widely adaptable and can most often fit in with any decor or design style.
No matter your style, you can't go wrong with incorporating these gorgeous lights into your bathroom remodeling plan!
Contact Platinum Electrical Services to get the lighting of your dreams today. Call 201-650-4580 or visit them at PlatElectric.com.