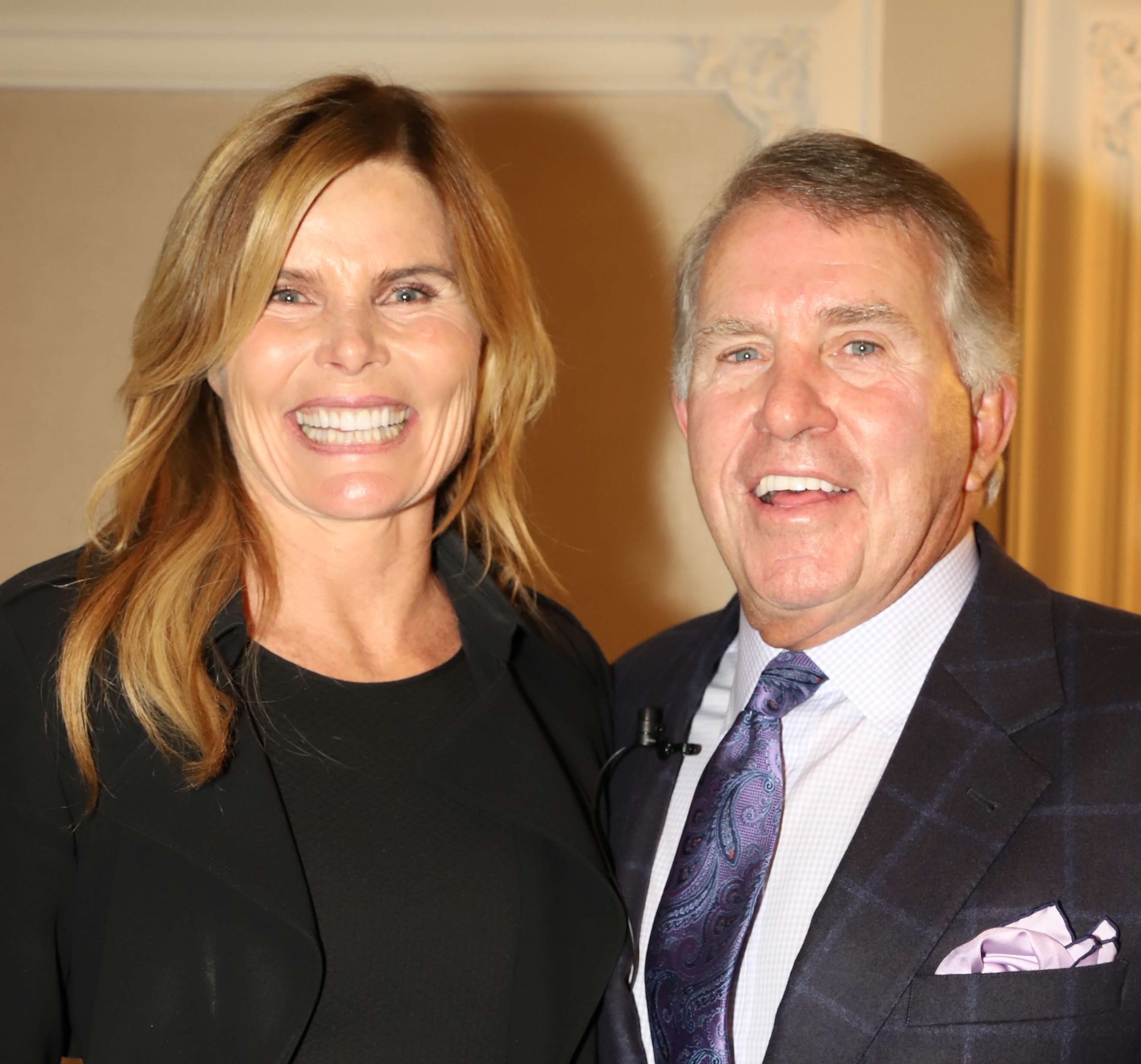 Hollywood A-lister​ Mariel Hemingway​ was the featured guest at the Trinitas Health Foundation's annual Peace of Mind event at ​The Park Savoy Estate ​in Florham Park, where different mental health advocates came to support and raise funds for the Care Point Campus.
Over 200 people came to support the event, which featured a conversation between Mariel Hemingway and Emmy-Award news anchor ​Jack Ford​. Both Mariel and Jack gave us their observation of the event to #HipNJ's Lisa Marie Latino.
"We as a society and we as a particular group have to do whatever we can to help out," proclaimed Jack Ford.
"It's a passion of mine to talk about mental health because I think that everybody deals with it," explained Mariel Hemingway. "These are issues that we need to bring attention to so that we can take away the stigma of mental illness." This point made by Mariel Hemingway gives us a deeper look at what the Peace of Mind event seeks to accomplish.
Trinitas Regional Medical Center is conducting a 2-year, $4.4 million renovation of its behavioral health and psychiatric facility, located in Elizabeth, New Jersey. The facility is visited by thousands of patients each year but has only received minor renovations such as new wall paint. With this 2-year plan, the facility will upgrade to safer and better equipment, and will also make the facility more welcoming and comfortable for its patients.
For more on Trinitas Health Foundation, visit their website.
For more about this and other interesting articles, visit us at HipNewJersey.com. Keep up to date by following our Instagram page.