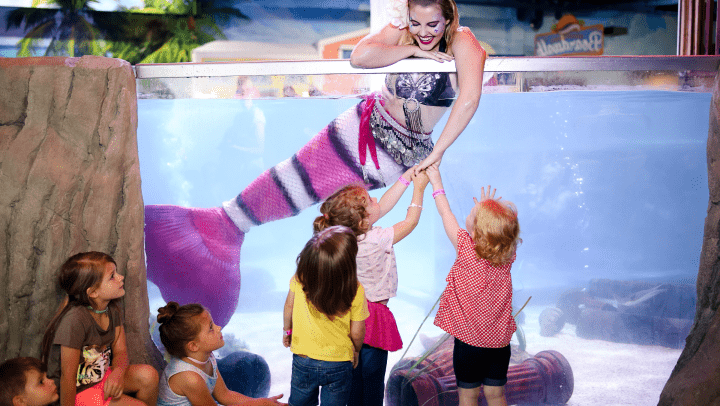 This week turned out to be a lesson in setting goals and how to take actionable steps to achieve a reward. Let me give you some back story.
In the months leading up to our adventure, mommy was working really hard at passing a test.  The boys were a part of every step of it.   Unfortunately, even hard work needs some adjustment.  They also got to see my failure.  I held space for them to be sad for me and for me to be sad for myself.   In the end, I made sure they saw me get back up and try again.
So when it was time to give it another shot, instead of focusing in on the negative, I focused on only the positive.  Nothing and nobody was getting in my head.  I made sure that the power of intention was on point.  The day of the test, I woke up and said "Today is the day I pass.  I pass for me and I pass for them."   Nothing made me happier than seeing the boys run out of school and hearing them ask " Did you pass your test, Mommy?" and seeing the light in their face when I was able to tell them "YES"!  Because we worked hard, we focused and we stayed strong.
We talked alot about risk and reward, hard work, dedication and grit for the rest of the week.  And when it all settled, I wanted to show them that by setting a goal and achieving it, THAT is how you get your reward.   We planned the most amazing adventure to to celebrate by heading to Sea Quest in Woodbridge Center Mall, New Jersey.  Here is just a bit of our memory and a lesson that will last for a long while.
They are having an awesome discount on the bundle we did so I want to share it with you.
xx,
Maria
The Best SeaQuest Has To Offer … FOR LESS!
Enjoy a day filled with elevated animal interactions, hands on feeding opportunities and unforgettable experience you'll cherish forever! We've put together an awesome VIP Interaction Bundle featuring our best Animal Interactions along with extra Feeding Tokens at tremendous savings for you!
Choose From Any Of These Elevated Animal Interactions:
Snorkel with Stingrays – Bring your swimsuit and a towel and prepare to get wet! Experience snorkeling with various species of stingrays, coastal sharks and hundreds of tropical fish!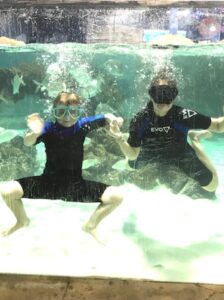 Asian Otter Interaction – SeaQuest now offers interactive Asian Small Clawed Otter Encounters where you can meet, feed and interact directly with our Asian Small Clawed Otter.
Hang with a Sloth – Come hang out with a two-toed sloth in a fun and interactive session where you will learn about these unique animals and take a selfie!
Regularly $79.95+ • Now just $49.95 • YOU SAVE 38%
PLEASE NOTE: Weekend Interaction Bundles must be booked by calling (732) 283-2945 AT LEAST 24 hours before visit. Guests are welcome to schedule weekday interaction bundles same day but must call ahead to ensure availability.
For more on some of New Jersey's kid friendly activities keep following along at HipNewJersey.com!