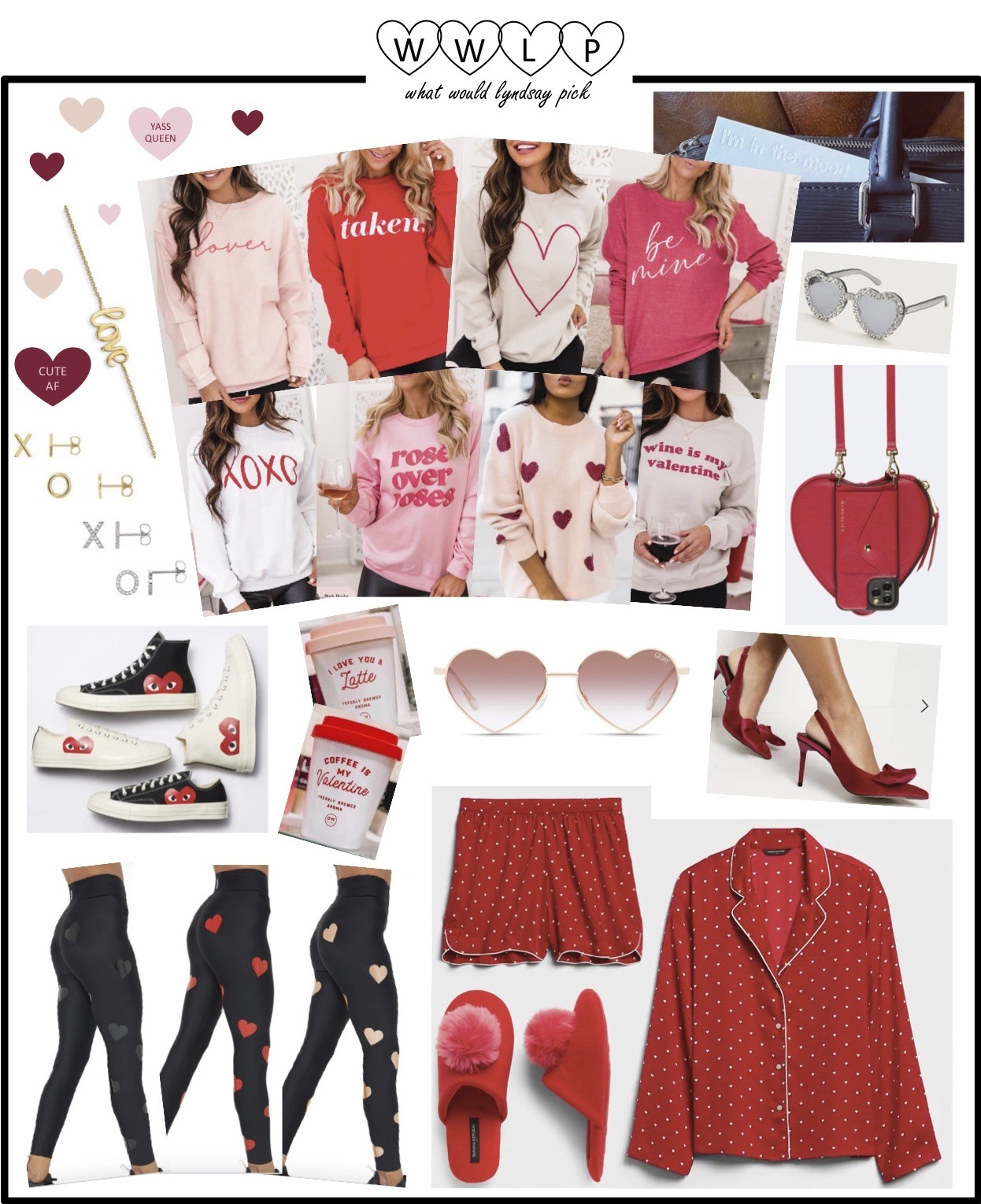 February 14th Valentine's Day, also called Saint Valentine's Day or the Feast of Saint Valentine, as we all know, is a celebration of romance and love. I also like to think of this day as just another day to make sure you say "I love you" to the people that you care about.
However, we can definitely use this holiday as an excuse to eat a lot of chocolate — guilt-free! It's a reason to wear your heart on your sleeve (literally) and shop for really cute pieces that say love and other affectionate words. It's a chance to travel and plan a romantic getaway or a day to get together with friends who have been through more with you than an actual significant other ever has.
So, let's celebrate love, any kind of love, on this adoring holiday and whatever your thoughts are on this day, I would just like you to keep in mind that it doesn't only have to be about significant others. It CAN be about YOU so treat–yo–self! There is no reason why you can't buy yourself a little something too. Self-love is the best love and I found so many great items to help YOU celebrate LOVE in style!
A.M. Juniors & AM Jewelers
Check out local NJ jewelers for cute studs like, my personal favorites, XO or perhaps the LOVE necklace. Plus remember to always check out their deal of the month! This month is 10% off 14k studs (hello XO's)!
Pink Lily
This cute boutique is your one-stop shop for any kind of Valentines-y graphic tops. Tees, crewnecks, sweaters they have them ALL…which will you be wearing?
Marrant PAPER CO
"I'm in the mood." Drop a hint in his briefcase and leave him dreaming about you all day long with this flirty stationery card from Marrant Paper Co. This new line of stationery was recently released by local NJ designer Larissa coming to you straight out of Watchung. My newest go-to for sustainable, luxurious and playful notecards. This is definitely not your mama's stationery!
SHEIN
Go bling or go home with these killer studded heart frames!
BANDOLIER
Take it, take another little piece of my heart now baby and celebrate low key with this cell phone holder heart bag from Bandolier.
NORDSTROM
LOOK at you in your collab converses with COMME DES GARÇONS! Who doesn't love designer pieces at affordable prices?!
T.J. MAXX
The only Joe you need in your life right now is in this reusable to-go, v-day swag cup from TJ Maxx! It will not leave you heartbroken.
QUAY
Who doesn't "heart" a pair of QUAYS! Wear this pair through the month of February in honor of LOVE.
ASOS 
Tie me up and take me out in these bow embellished heels perfect for any dinner date.
ultracor
You could either knock them out or be a knock out in these leggings. Take your pick…black, red, blush…I'm torn.
BANANA REPUBLIC FACTORY
Climb into bed in something comfy like these cozy mini heart jams from Banana Republic Factory. Finish the look off with a pair of vivacious red pom-pom slippers.