Valentine's Day will be here before we know it! Are you looking for some unique and special gift ideas? If so, I have rounded up some fabulous gifts you'll fall in love with!
Marcher Studio – Kristen Crossbody
Valentine's Day is the perfect day to present your loved one with the gift she's had her eye on! The Kristen bag is the ideal size to toss into a larger bag, or carry alone as an evening bag. Multiple interior pockets and exterior pockets help keep your smallest items organized and at your fingertips. Committed to rebuilding American craftsmanship + manufacturing all Marcher Studio handbags are made in the USA.
Price: $170.00

ella+mila – Paint The Town Red
Spread the love with the ultimate red nail! ella+mila is formulated to specifically leave out dangerous and harsh ingredients such as Formaldehyde, Xylene, Triphenyl Phosphate and more. Over 220 on-trend nail polish shades to choose from featuring chip-resistant, quick-dry and high-shine formulas! Following additional ethical practices, the company remains vegan, animal cruelty-free and made in the USA.
Available on Target, Amazon, Ulta, and Walgreens  
Polish starting at $10.50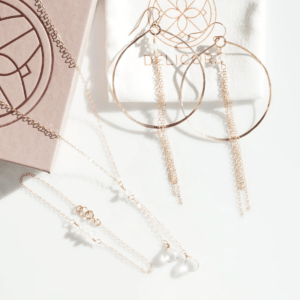 Romantic and lightweight – designed with simplicity and timeless style. This dainty rose gold collection includes Herkimer Diamond  intended to capture a woman's confidence, natural beauty and individual style. Delicora prides itself on its charitable DNA. For every piece sold, 20 meals are donated to fighting hunger through Feeding America.
Price: $138
Ponte This Way handbag is made from authentic Italian leather from Florence, Italy! World Chic has found an importance in being able to bring unique finds and what they like to call "treasure pieces" from around the world to as many people as possible. Many of these products were made with such high quality with resources sourced right from the very same countries themselves.
Price: $230
On this day of love, give your child the perfect Valentine's Day offering with Bunnies By The Bay Lovies! Babies' lovies help little ones feel better when they're sick, feel safe when they're in a new place, and even serve as trusted companions. These baby blankets are suitable for children as young as newborns and machine washable to keep them looking and feeling good at all times.
Price: $24.95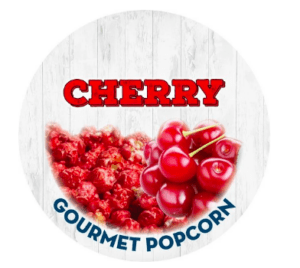 Create a gift set of yummy red (cinnamon or cherry) popcorn to enjoy on this special day! Maybe add some chocolate pieces to the mix for the ultimate Valentine's treat! Pop on the Block offers more than 50 flavors to entice all palates with spicy, savory, and sweet concoctions. They use high-quality, non-GMO, and Kosher ingredients at their gourmet popcorn store. In addition to their various flavors, they offer bundled party favors and assorted gifts and baskets for popcorn and novelty chocolate lovers.
Price: $3.99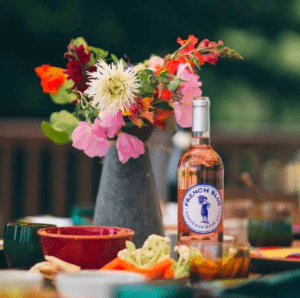 Celebrate Valentine's Day with this perfectly pink rose! This intriguing blend has the fresh-cut flavor of watermelon, strawberry, and cherry. It's dry and drinkable, with a crisp, refreshing finish. French Blue rosé is ideal for a drawn-out lunch, a gathering of friends, or reading by the water on a hot day. It gives you the feeling of the best kind of Sunday afternoon: relaxed, bright, and cheerful.
Available at Target, Whole Foods, Kroger, and World Market