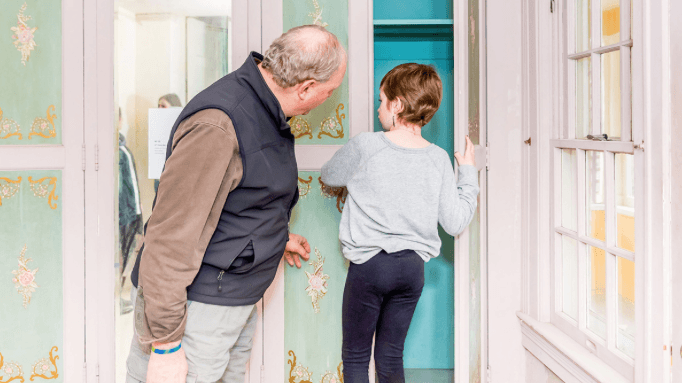 Open the door to a house unlike any other! But, make sure you stop and say hello to your host, 10-year-old Valerie Fund Patient, Grace Eline.
#HipNJ's Jessica Schirripa speaks with the various wonderful people that helped bring this house to life.
Ed and Sue Goldstein decided to remember their late daughter, Valerie by setting up an organization in her name that saves children with similar conditions to hers. Along the way they have helped so many families, including Grace's and the aid did not go unappreciated.
Dan Reichard felt saying thank you wasn't enough to express his gratitude for the new jersey nonprofit that saved his granddaughters life. Last June he spoke to Barry Kirschner, Executive Director of The Valerie Fund, with an exciting plan to turn his 149-year-old house into charity.
Located at 950 Hillside Avenue, Plainfield, NJ. This historical property sits on two acres of land with multiple floors that were ready to be transformed into the perfect show house. From April 25th to May 19th each room has been revamped into a unique master piece brought to life by talented tri-state interior decorators who rallied behind Grace.
The shade of green is apparent throughout several rooms in the house and for a good reason, its Grace's favorite color. Designer Swati Goorha created custom pieces designed specifically for this project with splashes of green throughout her space. Designer Sam Ciardi was inspired by the 1970s for his warm space and imagined what remodeling a home during that era would have been like.
A meditation room is present in the house something that Grace's mom, Aubrey Elaine has described as one of the rooms she enjoys the most. Unlike her mother, Grace can't pick her favorite room since she loves them all so much.
If you wish to donate to The Valerie Fund or find more information about the event you can check out their website and learn more about this remarkable foundation.