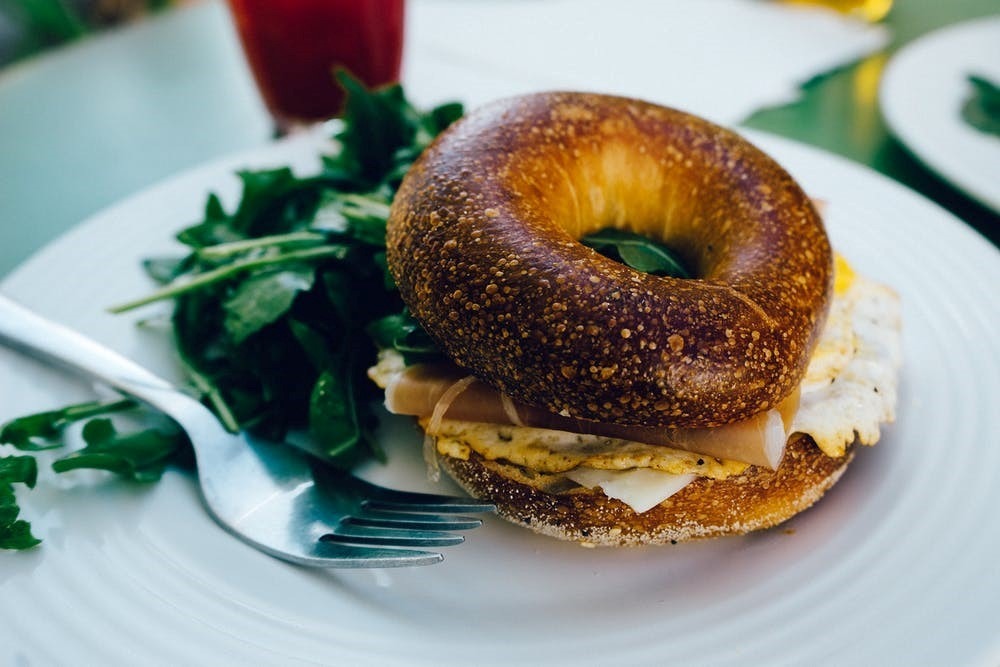 Waking up to the scent of bacon, eggs and freshly baked bagels is undeniably one of the greatest ways to start your morning. Below we have listed all of our tried and true bagel spots!

Wondering where to get breakfast this morning? Wonder Bagels in Jersey City has just been awarded the title of being the number one bagel shop in North Jersey. Their extensive menu of bagels, egg sandwiches, steak and egg wraps and freshly baked muffins has something to satisfy everyone's morning cravings. Hosting a brunch with the family? This upscale bagel shop offers easy to order catering.
Wakey-wakey, Eggs and Bakey! Don't miss the morning rush of eating one of New Jersey's famous Taylor Egg and Ham at Sunrise Bagels and Cafe in Wyckoff. Even when you're not in a bagel mood, Sunrise Bagels has all of your diner breakfast and lunch favorites. Start your late morning with a stack of their Buttermilk Pancakes, South of the Border Breakfast Burritos or have an early lunch enjoying a large salad, chicken wrap or grilled panini.
Your sleepy eyes will open right up when reading The Bagel Nook's wacky menu. Listed under 'crazy bagels' on their menu you will find the oddest, most interesting and tempting bagel combinations. Let your first morning bite be one of these creative bagels made out with crunchy outer layers of either Fruit Pebbles, Oreo's or even Flaming Hot Cheetos. This Freehold based bagel shop has the average plain bagel to a whole new, incredibly awesome extreme.

Freshly baked authentic bagels with a creme twist is how the Bagel Masters of Shrewsbury like to start their morning. All of their exotic specialty spreads are homemade and the perfect way to start the day off on a good note. Schmear some of their walnut raisin spread onto to an aromatic, warm apple cinnamon bagel and you're good to go. These creme combos will have you cheesin' all day!

Village Bagels has become the star of the show in South Jersey, putting all those early morning, frantic Dunkin' Donut breakfasts to shame. Village Bagels has been providing the Mullica Hill area with quality bagels since 1995. While making your way to the beach this summer, go and get the best of both worlds with one of their pizza bagel sandwiches!
Since we have spoken enough about National Bagel Day this morning lets keep the foodie conversation going and jump right into lunch since today is also National Pizza Day! Go to the homepage and check our our top #HipNJ favorite pizzeria's!