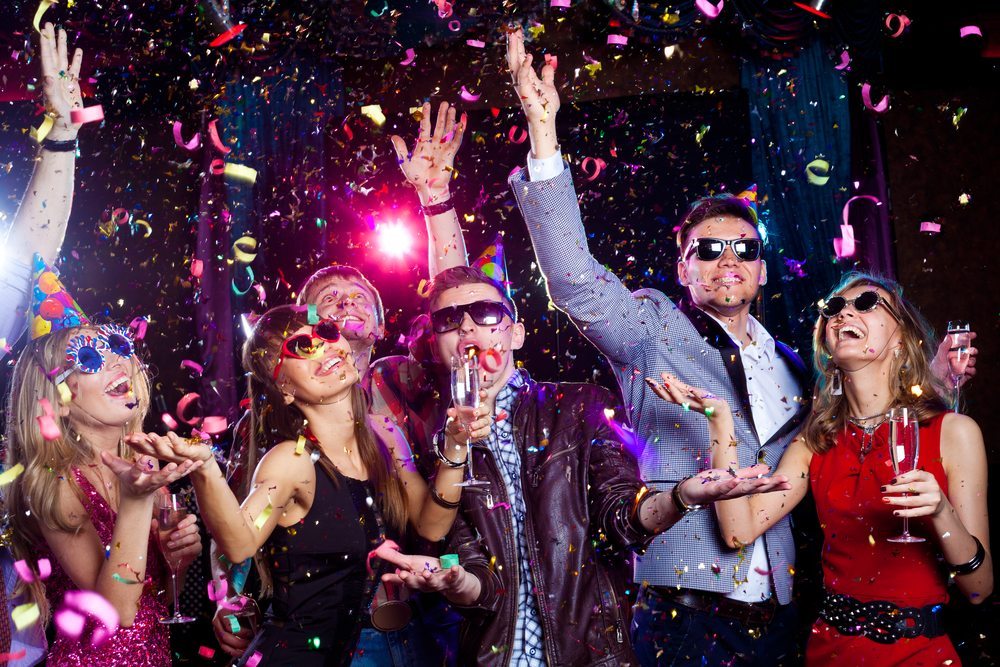 Can you believe its almost 2019?! I can't either! As the year comes to an end, everyone is jotting down their 2019 goals, New Year's resolutions, and trying to find the best way to bring the new year in.
While some like to stay home and watch the ball drop with family, others like to go out and party with friends. However do it, just be sure to have fun. Making it to see another year is always something to celebrate!
For those who do want to party, but don't know where to go, here's a treat for you!
Gather a group of friends, family or your significant other and bring in 2019 at Waterside Restaurant & Lounge (On the Hudson). Celebrate New Years Eve with style, class and a beautiful view of the NYC Skyline!
The Midnight Ball: Black Tie Affair
This event will take place at the BRAND NEW Atelier Ballroom in Jersey City. If you want to bring in the New Year in an elegant atmosphere, this is the place for you. There will be VIP seating and private rooms available.
If you're looking for a little getaway to bring the new year in, stay at the Borgata in Atlantic City! They'll have exclusive casino deals, celebrity chefs and an amazing nightlife line-up! End the year with a bang at Borgata!
Whatever you choose to do, we hope you have fun and stay safe!
Happy New Year from Hip New Jersey!