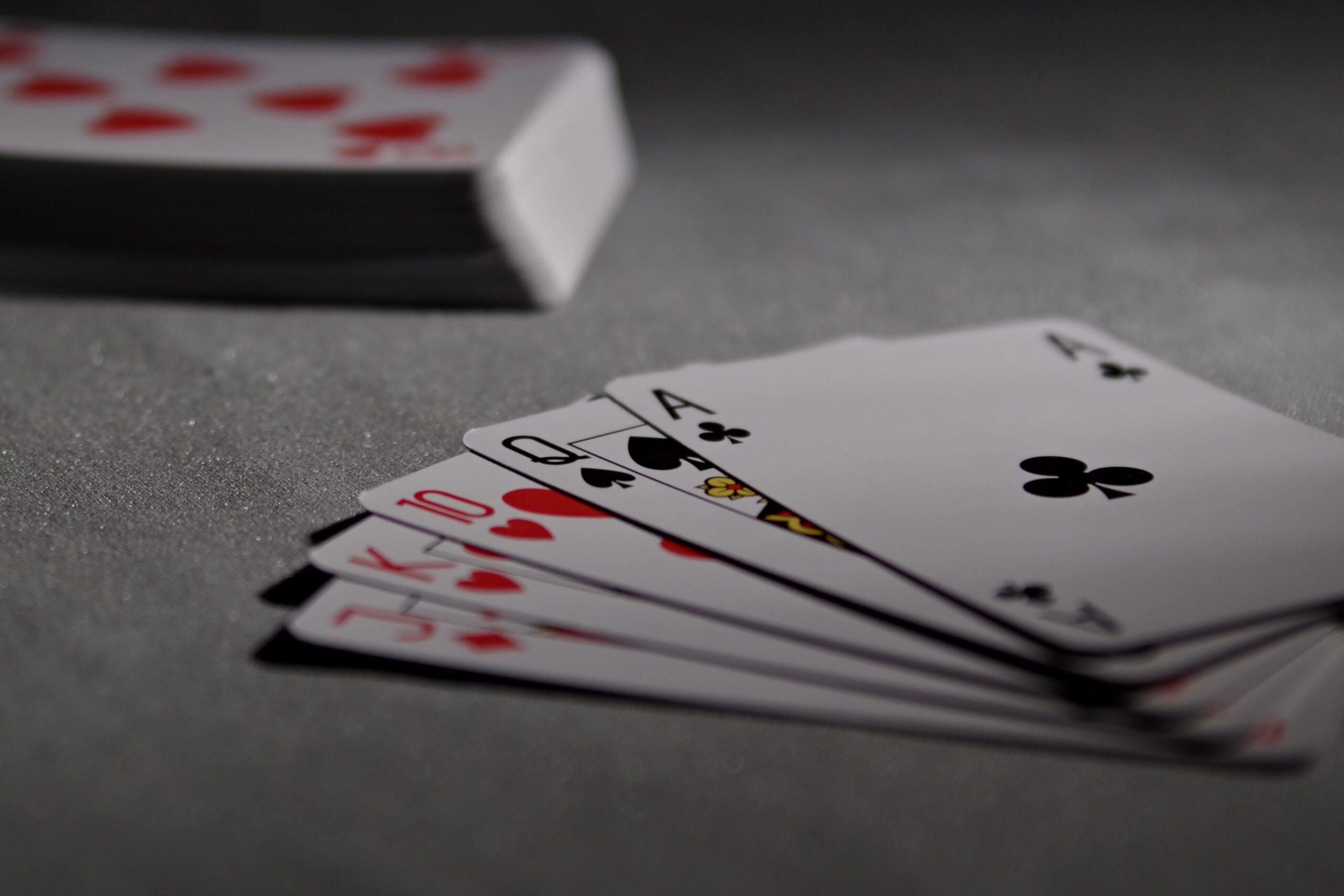 Card games are the way to go if you're looking for a game that offers more than just luck. With strategic elements and multiple ways to win, they can be both exciting and rewarding. Whether playing with friends or at a casino, card games provide an opportunity to test your skills against opponents to secure victory. But with so many options, which offers the best chance of winning? In this article, we'll explore some of the top card games that give players the highest likelihood of success. From classic poker variants like Texas Hold'em to lesser-known ones like Blackjack Switch or Pai Gow Poker, we'll cover everything from rules and strategies to house edge and player tips. So let's get started!
Overview of Card Games
Before diving in, let's quickly look at a few of the most popular card games that allow players to beat the house.
Poker: With its simple rules and endless possibilities for bluffing, poker has become one of the most well-known card games worldwide. Texas Hold'em is by far the most popular variation, with Omaha, Seven-Card Stud, and Five-Card Draw being some of the other variants.
Blackjack: This classic game pits the player against the house in a race to 21. With its low house edge and a high potential for winning large sums, it's no wonder Blackjack is one of the most widely played card games.
Baccarat: Baccarat is another popular casino game that requires players to choose between three possible bets – banker, player, or tie. It's easy to learn but difficult to master; however, it can provide big payoffs if done right.
With these overviews in mind, let's delve into each game in detail to maximize your chances of winning.
Texas Hold'em
Texas Hold'em is one of the most popular variants of poker games. With its unique set of rules and exciting style of play, it has become a fan favorite among poker enthusiasts all around the world. This variant involves two down-hole cards dealt to players and five community cards on the tabletop.
Players must use these seven cards to form a five-card poker hand. Unlike the classic game, Texas Hold'em combines probability, psychology, and strategy while allowing for complex decisions to be made in each round.
The objective of this game is to create a better hand than one's opponents, with betting rounds being used to increase players' momentum and add more excitement to an individual gaming session.
Blackjack Switch
Blackjack Switch is an exciting and innovative game that has gained popularity among casino table games. Played with two hands designated by two betting circles, the player can opt to exchange the top two cards between hands to improve their score. It also includes bonus bets for aces, four-of-a-kinds, five-cards, and other combinations, so there are plenty of opportunities to win big bucks.
Given that Blackjack Switch offers the player almost twice as many chances to hit Blackjack compared to traditional Blackjack, it's no wonder people keep coming back for more. In addition, most casinos offer free demonstrations of this captivating game to allow new players to familiarize themselves with how it works and provide opportunities for seasoned players to hone their skills.
So if you're looking for a thrilling experience on your next trip to the casino, why not give BlackJack Switch a try?
Pai Gow Poker
Pai Gow Poker is a thrilling and unique variant of the classic poker game. Players combine skill and luck to create a winning five-card and two-card hands. In this exciting version of poker, participants face off against the dealer instead of against each other, creating a dynamic competitive experience and upping the ante for even more excitement.
For those looking for an adventure from the traditional card game, Pai Gow Poker offers a great opportunity to challenge their luck and increase their potential wins.
Strategies and Tips for Winning at Card Games
Now that we've discussed the different types of popular card games available let's move on to some strategies and tips for winning.
Firstly, it's important to know the odds and probabilities of each game before playing. Knowing the likelihood of various outcomes can help players make informed decisions and increase their chances of achieving a favorable outcome.
Secondly, understanding when to call or fold in any situation is essential for success. Identifying opportunities for bluffing gives players an added edge, as does learning when it's appropriate to raise or lower one's bet.
Thirdly, setting limits can help control losses if luck doesn't seem to be on your side in a particular gaming session. Setting boundaries before playing makes it easier to stick to pre-set limits and avoid costly mistakes.
Finally, it's important to be mindful of the house edge in any game. Knowing how much one stands to gain or lose from a given bet is essential for making wise decisions while playing.
By following these tips and strategies, players can better their chances of winning card games with confidence and skill at a new online casino NJ.
Final Thoughts
Card games are an exciting and entertaining way to pass the time, with many variations available to suit different players' preferences. Whether it's Texas Hold'em, Blackjack Switch, or Pai Gow Poker, there's something for everyone.
By familiarizing themselves with the odds and probabilities of each game and setting clear limits before playing, card game enthusiasts can increase their chances of success in any playing session. So why not give one of these thrilling card games a try today?​ You never know – you might get lucky!