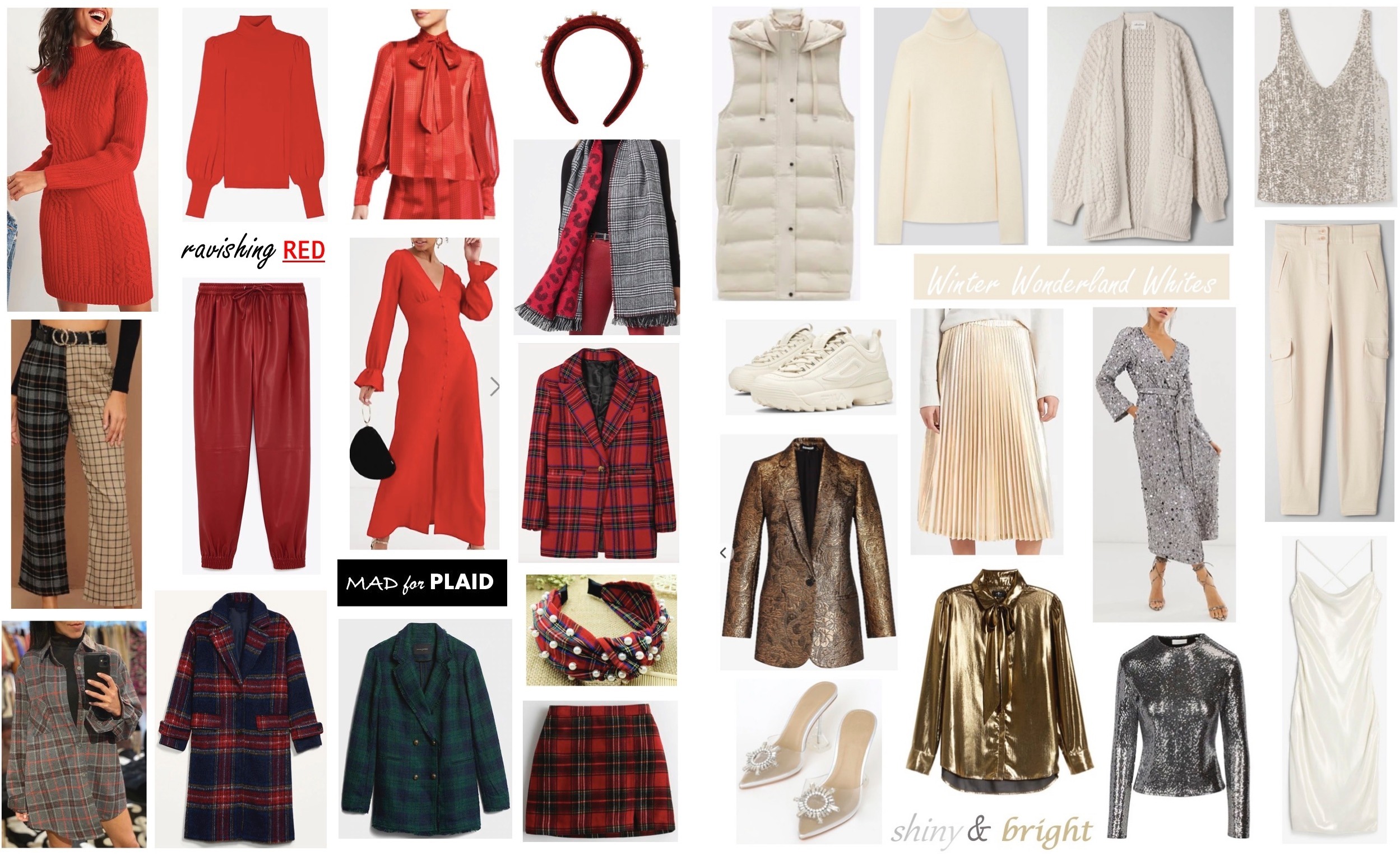 As we start to receive holiday invites for get-togethers or small (very small) gatherings and we debate if we should attend or not, much like the Grinch contemplating making his big debut in Whoville, the question we are all asking ourselves is "but what would I wear?" This winter lookbook has you covered.
Well, for starters, you can't go wrong with something in the classic holiday hue – RAVISHING RED. This color seems to work flawlessly with every skin tone. Although, if you wanted to spice things up a bit you could toss on some silver or gold garb which will keep you looking SHINY & BRIGHT. Perhaps you are even a little MAD FOR PLAID or maybe you prefer a monochromatic look in WINTER WONDERLAND whites. The possibilities are endless with our winter lookbook!
So, to make things a little easier, as if you don't already have enough on your plate, here are a few things to keep in mind from my outfit checklist. If you are staying home for the holidays something comfy and cozy is a must! Who wouldn't want to cuddle up on the couch with some hot chocolate and a good old fashioned holiday movie? If you feel like dressing up for dinner then you must elevate your look. Even if plans changed and you're not going out to that fancy restaurant anymore you can still dress to impress at your own dining room table.
Lastly, don't be afraid to add a little sparkle to your wardrobe. This will take you right into the new year and I'm sure yule love the glitz and glam style. Just because your plans may have altered, doesn't mean your wardrobe has to. Let's try to keep the holidays as normal as we can this year. Feeling bold? Toss on that gown you bought (that was on sale and you definitely didn't need) and strut right on through your living room. You can always do an outfit change into that bear jacket you bought on Black Friday later in the evening!
LOOKBOOK 1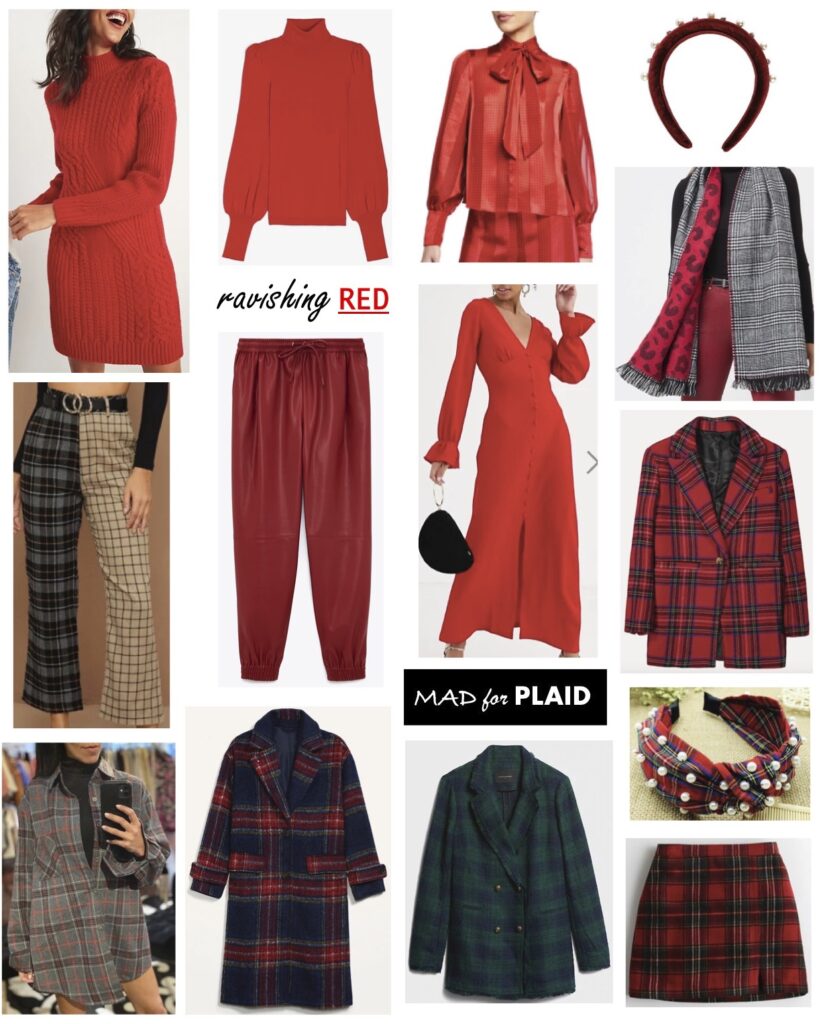 EXPRESS mock neck balloon sleeve sweater
NEIMAN MARCUS tie-neck striped blouse
ULTA red velvet embellished headband
SHEIN color block plaid wide-leg pants
ZARA faux leather jogging pants
SOUL SISTERS BOUTIQUE reversible blanket scarf
SOMETHING NAVY Marley red plaid blazer
FOX + FAWN BOUTIQUE green flannel shirt
BANANA REPUBLIC FACTORY tartan green plaid fashion blazer
HOLLISTER ultra high-rise plaid mini skirt
LOOKBOOK 2
UNIQLO merino ribbed turtleneck sweater
FILA women's disruptor 2 premium
BANANA REPUBLIC FACTORY foil pleated midi skirt
EXPRESS metallic jacquard blazer
LULUS midnight silver holographic pointed-toe heels
NORDSTROM RACK metallic necktie blouse
SAKS FIFTH AVENUE long-sleeve sparkle top